My First Trip to Disneyland
September 10, 2012
Do you remember the first time going to somewhere that you enjoyed a lot? Well i remember my first time at Disneyland. To be honest this was my first time going to Disneyland. I know what you're probably thinking right now " wow! She hasn't been to Disneyland before!" I got to go with my mom and sister.
I went to Disneyland in July this year of 2012. I went for my birthday. I've been to California before, just not to Disneyland. I remember driving to Disneyland. I was texting my best friend, Makamae, the whole entire time. My inbox got full like 3 times. That's how long the drive was. I would say that the drive was maybe about 5 hours because there was a lot of traffic once we got in California.
Once we got there we went to Denny's since we didn't really eat anything on the drive there. Then we went to unpack at our hotel. Once it was time for bed it was hard for me to sleep because i was so excited. I was trying to think what rides to get on.
When i woke up the next morning i was the first one ready. And we woke up really early. I am not really a morning person. But hey we were going to Disneyland! We walked to Disneyland, since our hotel was across the street from it. We got to go to Disneyland and California Adventures.
First we went to Disneyland. We got on a lot of rides! I think my favorite one that i got on was either between Splash Mountain or Buzz Lightyear Astro Blasters. Those were the ones that i really had fun on. The other ones were fun too but i like Splash Mountain And Buzz Lightyear more. When we got something to eat we seen Mary Poppins. I wanted to take a picture with her, but all these people were short cutting me.
Ok, now I am at California Adventures. We didn't really go on many rides as Disneyland because we got there like in the middle of the afternoon. That's usually when it starts to get crowded. But my favorite ride there was Tower of Terror. I just liked the thrill of it. You don't know when your drop down. I was so scared though. Once I got on the ride i was saying to myself "it's going to be ok". Overall I had a fun time on that ride. After that we went on some other rides. Then we walked to go get on Cars Racers. When we walked to Cars Racers it said that it was going to be a 2 hour wait. I didn't want to wait that long just to go on that ride. We have been out all day and our feet were starting to hurt.
When we got back from the theme parks my feet were hurting really bad, like really bad. But it was worth it cause i had an amazing time! I hope to do that again soon!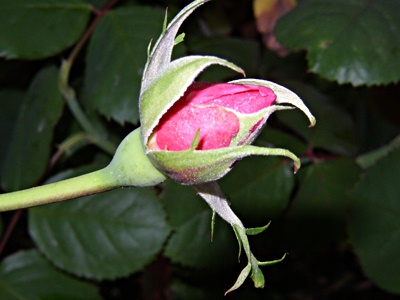 © Lauren B., Edina, MN