Foreigners
May 24, 2012
Just traveling everywhere within the state of Minnesota wasn't enough for us. Other then going down to Wisconsin for Christmas, I haven't been on a real out of state vacation until last summer when going to Colorado. I was prepared to see different landscapes, obviously there was going to be more mountains than in Minnesota. What I didn't expect was the environmental and cultural differences and similarities. I also didn't expect there to be so many tourists in all the wrong places.

The immediate difference I noted was the environment. There was only about one green lawn on every block. Every single other lawn was coated in a brown blanket of dead grass. I wanted to see the beautiful mountains in the background with lush green plants growing everywhere but with the dry, thin air I could see why there were no surviving plants.

My favorite part of the entire trip was first driving into the town we were staying in and looking out in the distance and seeing the mountains. Not like the hills in Minnesota but actual mountains that seemed to grow and expand out of each other; it was truly amazing. The weirdest part for me was looking at the map and not seeing huge blue spots in random places with the word lake written on them. Looking out the window it seemed as though the lakes dried up and in their place huge mountains arose, jagged and dry. There were many physical differences between my home state and Colorado but the people there seemed the same.

People can change drastically if they are in the city or small town. Since we were staying in a good sized city I thought they were going to be all city people with constant traffic and crowded streets, but it wasn't at all like that . The people there were just like the ones in my small hometown. There were people biking and jogging in lanes on the side of the road, which I thought was really cool. It didn't look like they were going anywhere important, they were just enjoying the outdoors just like people should. Fort Collins was a good city but it still had that small town feeling.

It made me feel like I wasn't so far from home. Everyone we talked to was very kind and compassionate also, so I wasn't too scared when I had to ask a stranger for directions . He was very patient with me so I was grateful for his help. After that short conversation I realized that people who live halfway across America can still be the same loving and kind people that live right down the street from us. But in my week of staying in Colorado I noticed a major difference between the people who actually live there and the people who don't. I expected there to be tourists there, I was a tourists, but I didn't expect the obvious difference between the "fake" tourists and the "real" tourists. Walking into the Rocky Mountain National Park Information Center I noticed right away that some people were only there to get symbolic representations of the place and there were others there to actually see the beauty of it. These fake tourists only see the mountains and animals from a distance. They just look out the window as they're driving by and never think to get out.

As we were in the Center we met a family who were tourists like us and we talked for a while. After we introduced ourselves they said, " We just got back from driving on Ridge Road for three hours!" They also mentioned that they were just leaving to go back home after a week there and the only cool thing they did was drive in the highest altitude road in the United States. Now, they were buying souvenirs to remember it forever. What are they going to think of as they look at that refrigerator magnet? How they looked out a car window for three hours? On the other hand, "real" tourists, like myself, would look at that same magnet and remember how they climbed four mountains in a day, camped under the stars, and saw a rainbow arched over a double waterfall way back in the wilderness where there was no one else around.

I saw many tourists there, a lot more than I expected, but only a few were actually there to see the mountains up close for all they're worth. In the short while that I was there I think I saw just about everything there was to offer in our area. Although we did spend a lot of time in our vehicle, we used it to go out to seek more adventures. I think that tourists shouldn't just stand in line for souvenirs, but go out and make memories that they can hold onto forever. We saw many tourists who spent their entire vacation waiting in lines and wasting their time on silly things. I hope that when people visit Minnesota they see it for the place it really is because, like every other state, it deserves to be able to show off its beauty and have people see it!

I didn't expect to see the major differences and similarities; including environmental , cultural, and the difference in even the tourists. Even though it was my first real out of state vacation, I learned a lot in that short week. When on vacation, it's interesting to think about that place compared to your home. It could be a good learning experience. So go out on a vacation, be a real tourist, and observe all the beautiful things these places have to offer.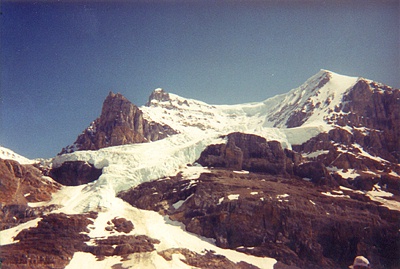 © Julie B., New City, NY