The Bahama's
May 22, 2012
Many people like to vacation out of the country or at least leave the country once in their life. If anyone needs a recommendation, I would recommend the Bahama's. I will tell everyone about the people, places, and the many activities to do.

Almost everyone in the Bahama's were nice. The hotel workers would always make a conversation and always have a smile on their face the taxi driver's were no different. They were constantly laughing and making jokes.Everyone else would hold doors and say good morning! Simple things like that would lighten someone's day! There was also something that came to a surprize to me, nobody ever swore and if they did they would apologize right away!
There were so many places to go! From restaurants to beaches even clothing shops! My favorite places to eat were Twin Brothers and Senior Todds. Twin Brothers was a seafood place, but it was better than any place I have ever been! Even though Senior Todd's was a bar it had great wraps and burgers. We also ate at our hotel a lot because there was a buffet every morning, lunch, and dinner. The buffet was delicious! There was also several beaches like Junkanoo and Cabbage beach. I heard Junkanoo was the longest because, it even had stores on it!
In the Bahamas there are various amounts of activities. Stuarts cove is a snorkling and scuba diving place, thats where I went. When you go scuba diving you can choose between shipwrecks, reefs, or a shark feed.Snorkling was almost the same you could choose between reefs and swimming over the sharks, you could also feed the fish that swam by you. Atlantis is another activity place, along with a huge hotel. It has a water park, casino, swimming with sting rays and a lot more! Another place I went to was Blue Lagoon Island you can swim with the dolphins or seals, play on a blow up park, and its also like a zoo to big water animals.
As everyone read this report they found out about the people, places and activities of the Bahama's. Like I have said before if anyone wants to leave the U.S the Bahama's are just off of Florida and is a great place! I can bet the whole family will enjoy it!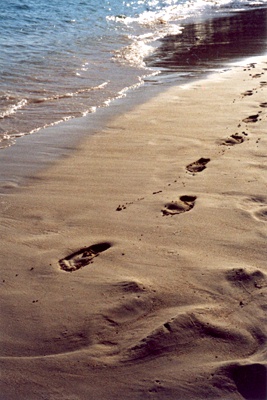 © Ashley B., Potomac, MD