Island Of Aloha
April 3, 2012
Six hours later, we were finally walking off the plane where I felt a breeze of warm air and the scent of salty water, coconut oil and sand surrounding me. We were greeted "Aloha" and "laid" by the Hawaiian people with their dark skin and hula skirts; it was almost everything I expected. My first impression was 'everyone here is so nice, and kind. Strange how we don't do that in any other countries.' As I looked around the airport, there were many other tourists getting the same thing done to them and having the exact same reaction as I did. I couldn't believe I would be staying here for three solid weeks, I was beyond ecstatic. Hawaii was a place I have always wanted to go to, and my dream came true at last. After walking off the plane into paradise we grabbed our luggage and proceeded to the hotel to drop our things off and explore for a little bit. As we got into the rent a car, we drove through the island of Honolulu. It was the most beautiful place I had ever seen before. I stared out the window admiring the tall palm trees, beautiful flowers and plants, everyone surfing and having fun on the beach and the tall mountains that took place in the background. There was also a small city part where there were tall buildings and restaurants that I couldn't wait to eat at. "Every night around six o' clock the sun will set and everyone gathers around the beach to watch how amazing it looks" my dad said, as I gazed out the window of the car fantasying how I wanted to be laying on the beach. Everything in Hawaii was just so peaceful and beautiful; there wasn't a worry in the world besides my remembering to put sunscreen on so I wouldn't get sunburnt.

When we arrived to the hotel, it was huge and magnificent. The lobby was filled with a miniature tropical paradise with a small water fall. There was a mini mall in our hotel as well, which was all but perfect. Our hotel room had two rooms, a small living room and bathroom. It's not really like we needed a big space anyway since we wouldn't be staying in the room much. The hotel was about ten feet away from the beach all you had to do was walk outside and your toes were in the sand. When we went back out, it started to rain a little bit "Well, this sucks we just got here, what are we going to do now?" I said in an annoyed tone. "It only rains for about twenty minutes every day, not a big deal," my dad replied.

Hawaii was the miracle place to be, everything was perfect there it was my own little paradise. We left the hotel and walked around the beach and side strip of all the stores, it was all so different then a boardwalk in Maine or something. Even though Hawaii is a part of the United States, the culture there is somewhat different with what people wear. Everyone wears very Hawaiian flowery necklaces and shirts and grass hats which are beautiful. When I was there I admired the culture and wanted to look into more. "Can we go to a luau to see what it's like?" I asked my mother. "We were planning on it for a night that we're here." I was beyond excited to experience this.

The luau I pictured in my mind was hula girls everywhere, Hawaiian men with big muscles dancing around with fire and cutting up the pig during the pig roast. In my mind I knew I shouldn't just be thinking these things that's called being a stereotype but when we arrived everything I thought was actually everything I knew it would be, and it was amazing. I had the best time at the Luau, I hula danced, ate great Hawaiian food and got the experience of a life time. Going to Hawaii is something that I will never forget, I'm so grateful to be able to say that I went there and saw how things are so much different then they are here. This is a trip I'll never forget, and hopefully one day when I save enough money I'll be able to go back and relive what I did before.

I never wanted to leave Hawaii, it was the most amazing place I have ever been. It was just a perfect paradise.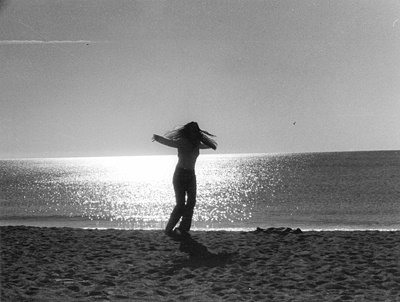 © Denise A., Marblehead, MA