Snowbird Ski Resort, Utah
March 19, 2012
Any skier worth their poles has heard of Snowbird ski resort, located up Little Cottonwood Canyon in Utah. Any skier worth Snowbird, however, would have already bought their season pass to this top-notch resort. Utah is renowned for its snow quality all over the world-- as the license plate says, it's the "greatest snow on earth!"-- but within Utah there's still fourteen resorts to choose from. Snowbird's superior accommodations, year-long activities, and the mountain terrain itself makes the choice obvious.

Whether you're looking for a relaxing spa with massage services, a bar with live music and a billiards table, or anything in between, Snowbird has the place for you. Besides offering 882 total lodging rooms-- each sleeping anywhere between two and ten people-- this ski resort offers outdoor pools, hot tubs, saunas, child-care, and and fifteen restaurants and eateries. Snowbird caters to even the pickiest: choose between steak, Mexican, Italian, hamburgers, pizza, sandwiches, the list goes on. Restaurants like General Gritts and Superior Snacks double as convenient grocery sores for an extended stay. Other eateries like Creekside Cafe & Grill or Mid-Gad Restaurant don't even require you to leave the slopes-- prop your skis up on the racks outside, chow down, and then get right back on a lift or run. If you favor the hard-core, low-cost skiing, pack your own lunch and eat it out on the Plaza deck by the barrel fire. If you need high-end wines and classy decor to feel at home, The Aerie or The Lodge Bistro will make an impression.

This mouth-watering, fun atmosphere doesn't stop when the season ends-- Snowbird is open year-round. The summer months are packed with hiking, mountain biking, horseback and ATV tours, fly fishing, and rides on the tram and lifts. If you don't feel up to that, an alpine slide, rock wall, ropes course, zip line, and swimming pools are all located right around the lodges. If all else fails, Snowbird is crowded with staff members there to make you happy. Friendly directions or advice are never to hard to find. If you're not excited by now, Snowbird has even begun looking at plans to build a roller coaster attraction for the summer months and open night skiing along the main chairlift to extend the amount of ski time in a day.

Which brings us to the main point of a ski resort-- the skiing. And, in Snowbird's case, the snowboarding. With twelve fast lifts, a tram, and 2500+ skiable acres, Snowbird is one of the bigger resorts in Utah. Although very popular, the large area means the runs don't feel overcrowded. If you're disappointed by the number of lifts Snowbird has, (less than Park City, Deer Valley, and Canyons), remember that you can always get a joint pass to Snowbird and Alta, the resort one mile up. The combination totals 4700+ acres, and 22 lifts. Or remember that Snowbird's 12 lifts cover far more difficult terrain than Deer Valley's 21.

Snowbird is generally seen as the most challenging resort in Utah, and in the top three for the country (Jackson Hole Wyoming and Squaw Valley California are the other two). Snowbird does have a beginner hill, and many green and blue runs (beginner and intermediate difficulties), but as a whole, Snowbird has a steeper incline than other resorts. With mixed terrain and an exhilarating, expert-level backside of the mountain, this resort is a dream come true. If you're looking for powder runs, dizzyingly steep hills, quick maneuvering through trees, or a combination of it all, Snowbird is the resort to hit.

Whatever your winter plans, skiing Snowbird is a must. Nowhere does the phrase "something for everyone" work better. If you love Snowbird for the lush lodging or ritzy dining, or if you prefer it in the summer, Snowbird is unbelievably accommodating. This haven is, however, first and foremost a ski resort. For a skiing or snowboarding experience at its most unspoiled and sublime, Snowbird competes with the best worldwide. The only thing left for you to do is pack your skis and head on up.

Now, if only it would snow.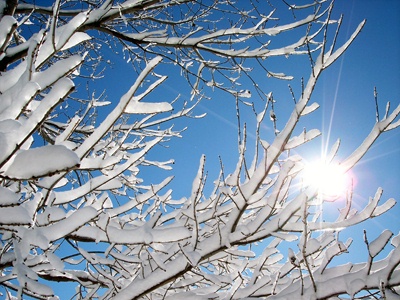 © Barbara S., Hoffman Estates, IL