My Favorite City
February 29, 2012
My father likes traveling, so when I was young, he often took me to visited different place. As time went by, I fell in love with traveling. I think it is fun and benefit; I can open our eyes, widen my view, and enrich my life. At least, I can enjoy the beautiful scenery.
I went to Hainan when I was 7-year-old. It was my first trip. I went with my parents. Hainan is an island of south China where the sunshine, the sea, and the beach are so beautiful. The scene is different from my hometown which is an inland city. It's my first time saw the sea and beach. When we left, I bought a shell bell as a souvenir. The first trip is very nice and after that time, I love travel.
When I was in the junior high school, every year I went to a different country. My family went to Europe in 2010, at the winter break. We went to Italy, Switzerland, and France. My favorite city was Paris. All of Paris's buildings almost have hundreds of year's history; French put the good protection of the house. House kept the traces of history. Standing in the streets of Paris is just like standing in the historical crossroads, back to the 18th century; Paris is a cultural deposits city and a romantic city. Everywhere has the aroma of coffee, the flower, and love. Most famous cafes are in Paris Rive Gauche like "Cafe de Flore", everyone who comes to Paris shouldn't miss this place.
What are the most fascinating things in Paris? The Eiffel tower? Notre Dame de Paris? And Arc de Triomphe? France did a survey with 160 American tourists, much unexpected, the answer is Paris cafe. Paris minus cafes, there will be nothing to love. It's said that in the Paris Rive Gauche if you go into a café on any block, maybe you will sit on a seat where Sartre sat and Picasso looked out of the window. Hemingway once said to his friend: "If you are lucky enough to have lived in Paris as a young man, then wherever you go for the rest of your life, it stays with you, for Paris is a moveable feast."
Many times I read some books about travel they were always introduced Paris. I can know a lot of information about Paris by read a book or magazine, but if I want to really feel the charm of Paris; the best way is personally go to Paris.
This is my favorite city, Paris. I try explaining clearly why I like Paris so much; the old culture, the beautiful scenery, the people look like, or just a feeling. I hope I will come back to Paris one day; to find out more charm of Paris.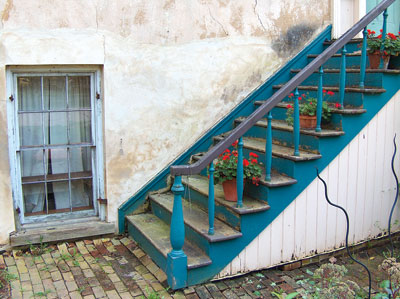 © Sean C., Princeton, IL