The Economic Impact of Christmas Shopping
February 6, 2012
Perhaps it's the quintessential blend of gift giving and Christmas spirit that drives us to go shopping. Perhaps it's the low prices or the heavily advertised new technologies and deals, or perhaps it's the reassuring feeling of selflessness that we get when giving a gift to a family member. There are many things that lead Americans to dig into their bank accounts and go on massive spending sprees around the time of Christmas. The exchanging of gifts is one of the core aspects of the modern Christmas celebration, making the Christmas season the most profitable time of year for retailers and businesses throughout the United States.

In the United States, Christmas shopping starts as early as October. Prices go down, and the number of shoppers nearly doubles during the two months leading up to December 25th. However, the best day economically to Christmas shop is without a doubt Black Friday, the day after thanksgiving. On Black Friday, prices of most retail items are cut in half and amazingly cheap deals are given. If you don't mind camping outside of BestBuy at 2 A.M. to beat a massive crowd of eccentric shoppers looking to get their hands on a '50% off iPad', then Black Friday is an excellent day for you.

However, Black Friday is an even greater day for retail stores across the country. CEO's strategically plan for Black Friday with advertising ploys and hot deals as it is their biggest pay-day of the year. Retail stores try to take advantage of shoppers who are eager to buy gifts and attempt to channel their wants with slashed prices and heavy advertising. Each year the Nation Retail Federation (NRF) conducts its Christmas Holiday Consumer Intentions survey in an effort to predict what the financial outcome will be for the upcoming Christmas season. Some of the results show annual increases in the number of shoppers. In 2011, the average amount of money that consumers plan to spend for gifts is just over $515. The average amount they plan to spend on both decorations and food is at about $142. Ninety-one percent of Americans plan to celebrate winter holidays and 76% plan to do holiday related-shopping.
Clearly, the holiday season seems to boost shopping in the U.S, thus serving as a stimulant to the economy. Not only does Christmas shopping warm the hearts of family and friends who are gift recipients, but it also invigorates a U.S. economy that is dire need of a financial catalyst.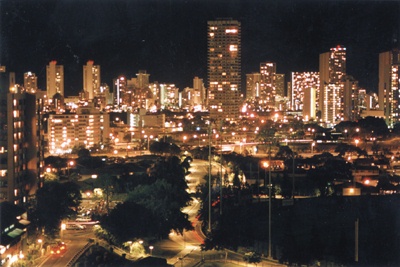 © Chris H., Honoka'a, HI