Guatemalan Sunshine
MAG
December 7, 2011
The bright Guatemalan sunshine hurt my eyes. Gone were the snow-laden fields and crisp evergreens of Michigan. I blinked and the cold wintery days melted away into the heat of the tropical concrete jungle. People hurried about, jabbering in a language foreign to me. Feeling slightly apprehensive, I began my first mission trip.

The vans were crowded, and nausea from jet lag, combined with kamikaze driving worthy of New York City, threatened to crowd its way into my throat. Soon we pulled off a main road into a small garbage-ridden community. Animal skulls littered the walls in the open areas, mangy strays trotted aimlessly, and trash was embedded in the earth. A dirt soccer field was nestled between a towering brick wall and tin shacks. Everyone piled out and set to work. Children began to appear, one by one, their curious eyes fascinated by the Americans.

Over the course of the next week, I learned what hard work was. In four and a half days, my team took a soccer field covered in glass shards, trash, and animal bones and turned it into something beautiful. The people in this community were so grateful.

In Guatemala, as in many other parts of the world, soccer is life. I went there hoping to make a difference in someone's life. What I didn't know was that it would be my life that changed the most. The people who had nothing – no money, no food, hardly any clothes, and lived in shacks made of scrap metal – taught me joy. I had experienced happiness before, been delighted to get a new toy for Christmas or even a surprise dessert if I had been good. But I had never experienced the joy of these people, who love life fiercely and are happy to work harder than any American I know.

It's amazing, the little things we miss every day. I still view doing homework and chores as burdensome and tiring. I can't grasp the idea of longing for homework, for the chance to learn and be taught new things.

Today, I'm looking out at the snow-laden fields and crisp evergreens from my home; the boring days spent in a classroom pass slowly and happiness ebbs and flows. But when I close my eyes, the bright Guatemalan sunshine is still blinding, the language is a little less baffling, and the locals' joy is as real as ever. The only difference is that now, it is not only their joy I feel, but mine as well.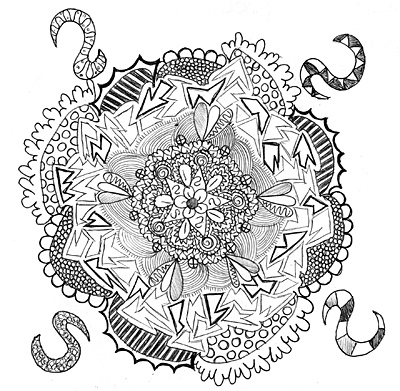 © Taylor P., Maple Valley, WA