SUMMER CAMP IN FUJIAN CHINA
November 5, 2011
I Muna, had participated in the summer camp mentioned above. Our trip was on the duration of 15 days and 14 nights from 1st August until 15th August 2011. The number of participants involved in this summer camp, including myself was 18 female students from my High School and accompanied by two teachers, Miss Chua and Puan. All of us had represented our country Malaysia in the summer camp. There was three country participating in the summer camp which was Malaysia, Burma (Myanmar), and Philippine. There were 10 students representing Burma (Myanmar) and 18 students representing Philippine. The programme was held at Fujian Normal University which was known by the local as FNU. There were three FNU which specialized in certain department. We were attending the Fujian Normal University which specialized in preparatory for foreign studies, foreigners to learn Chinese and Chinese Cultural Studies. This university was the first one built and its age is over 100 years old. It had involved in historic changes but the structure of the university was maintained to its original until today. Our base camp was well facilitated. We lived in rooms of two with bathroom attached like a hotel room. There was study table for each person in the room, air-conditioned and a television with more than 100 channels. The accommodation provided was excellent.

Philippine
The students were selected from three different schools. They were from an International School (5 students), Assumption Antipolo (11 students), and La Salle Greenn Hills (2 students) an all boy school. They were from different part of cities in Philippine as well. There are three teachers accompanying them. One of them is the principal of Westfields International School, Miss Volet de Jesus. All of the students from Philippine were friendly by the second day of the trip which was the first day of the summer camp programme. We all get along well with them since day one. Some of them had learned Chinese before and some knew a little of Chinese grammar. None of them are clueless at Chinese language. There were two of them who had once attended the same programme on 2010.

Burma (Myanmar)
The students were from different day school but from the same evening school. All of them are fluent at Chinese. Hence, they took on advance Chinese class at the summer camp class. By the way, the evening school which all of them attend is a Chinese school where they learned Chinese language. The school name was Tong Fan Chinese School. There were two teachers accompanying them in the summer camp programme named teacher Mar and teacher Hwang. We Malaysians did not get along well with them straight away but about halfway through the programme, we and the Burma's students did get along.


Within those two weeks, we had joined many classes and going on field trips to some the tourist hotspots in Fujian and Fuzhou City. We had took Chinese cultural class learning the most famous, familiar to ear and an activity that most Chinese people do in their everyday life. We had learned the infamous Wushu and Taichi, though we only learned the basic movements. We also learned calligraphy and ink painting. We also learned paper-cutting, tying Chinese knot "Zhonggoujie" and Lianpu. All of this class were teached by different teachers who is a master at it.


We also had two chances of elective courses where there were five courses to choose from. There are kite-flying and making class, martial arts, cross-stitches, ceramics using "Playdough" kind of clay and the learning of traditional Chinese songs. All of this activity was done at the campus ground except for kite-flying which were done at the public park on the first class. The moments in these classes are surely memorable of its worth and hard to describe in words. Some of the students even had small injuries (sprained ankle) from the courses for being a little bit careless.


In this summer camp, there were two days of cultural fair which is more like an explorace. The students were given a card to get a stamp stamped. There were 7 stations which is using chopsticks booth, calligraphy booth, ink painting booth, lianpu painting booth, paper-cutting booth, Chinese knot booth and martial arts booth. Each booth, you must complete it three times to get a stamp except for Chinese knot and paper-cutting. This exception was only on the first day. Then, you must keep your card until the summer camp ends because it acts as our score card throughout the summer camp.

Chinese language class
We entered beginner's level of Chinese language learning which the level where kindergarten until standard 2 learned is probably. Our teacher was a female teacher named Chen Jing. We called her "Chen laoshu" as in Teacher Chen. We had eight classes throughout the summer camp. On the first day of class, we had been told to be active in the class to get additional marks to receive presents on the last day of class. We learned using e-learning style of learning. The classroom was certainly conducive for learning. Puan Alimah and Miss Chua had stayed with us throughout the learning process. When we learned new chapters, there will be a competition where us students must give out the names of anything related to the chapters as much as you can. We were divided into two groups and we also played games that were using the same concept as charade to guess what word in Chinese was acted out. In conclusion, the class was very interactive and knowledge was gained. However, in myself opinion, the teacher was not so good at teaching because she expects us to know Chinese. Now, we can slowly and talking in baby-paced of Chinese. We cannot say we mastered it yet but we are not that clueless to Chinese anymore. When we heard people talking in Chinese, we can hardly guess what the topic was about.

Field Trip
During our stay in Fujian, China, we were taken to five tourist hotspots which were Fuzhou National Forest Park and World of Birds, Panda World, Three Lanes and Seven Alleys, Gushan Mountain and Chinese Ship Administration Museum. The Fuzhou National Forest Park had many tree species locally and valuable tree species in China. It focuses on collecting and exhibiting trees and a beautiful scenery from the entrance until its exit. There is one tree that many have been waiting to go and see as it aged through history and a pond where there was thousands of "koi" fish. The World of Birds was inside Fuzhou National Forest Park. We had a chance to feed the birds there and watched a birds show. This trip was on 5th August 2011.

Next, on 8th August 2011 morning, we went to Panda World where we need to climb a slope to get there. Many sighed out of tiredness and many just excited to set our eyes on the panda as it is our first time to see it. We also watch a documentary movie about panda's extinction, way of recovering it, its breeding ways and much more. Then, we got to see the famous panda and a racoon that was somehow related in the bloodlines of panda. The racoon performed many acts and we all thrilled to watch it. We also went into a panda museum where you can find many facts and history of panda and legends or myths related to panda. In the evening, we went to Three Lanes and Seven Alleys where the streets are maintained to be in its original state like ours Malacca's Chinatown. Then, we went for our first time dinner-out at a Muslim restaurant.
On 11th August 2011, we were heading towards Gushan Mountain and Chinese Ship Administration Museum. Since the museum is faraway, we did not head back to base camp in the afternoon, instead straight away to the next location. In Gushan Mountain, the best thing here was its scenery and its ancient's relics. This mountain's top is the praying place for Buddhist, a temple named Yongquan Temple. There were a pond where you placed animal you had saved from danger such as tortoise and fish. There were thousands of them in the pond and the great scenery was that the tortoises were sunbathing. Next, we went to Chinese Ship Administration Museum. This museum featured a series of measures for straightening the national in 1840 when the Opium War between England and China broke out. This museum was at Mawei, Fujian. It also featured cultural relics. This museum told a story about modern navy which had created a strong influence to the modern history of China.

Specialties towards Malaysians
The organizer of the summer camp had create a different schedule for Malaysians because of the fasting month and been given an amount of time to rest ourselves so that we would not be too tired or collapsed. Hence, our schedule with others did not coincide and the interactions between Malaysians and other nations were disrupted. However, we did manage to be friends with them. We will be eating dinner at breaking fast time which was later than others. When there are times when we were eating out, the facilitator will try to find a place which "halal" food was dined.

Divisions into groups
We were all in total were 20 people including the teachers. We were divided into 5 groups of 4 people. Each group was assigned a facilitator. This was done for easy management of the students. There is one leader that was responsible for Malaysians matter, her name was Miss Stephanie. Whenever we were going out, it was best to stick with our own group for safety reasons.

Arrival
Three people from the programme had come to the Xiamen Airport to fetch us. We all rode a bus which had been waiting for us at the airport for our transportation to Fujian in Fuzhou City. The travel took 3 hours for us to arrive at base camp. When we arrive, we were provided our food for "sahur", a book on the schedule and activities details, a cap, a t-shirt with the programme logo on it, name card with emergencies number, hand phone's sim card, room key and a short briefing on the next day wake up time and other details. On the next day, all of us wore the t-shirts they gave us and we were assigned to our groups. We take group photos at the university compound and went to the opening ceremony. There, we were given 5 books that we will be using as textbooks throughout the programme. We were also told that we will be taking a placement exam to decide which level of Chinese we will be learning on the evening.

Nights programme
We have shopping for our needs, shopping rush (a competition), movie night, final performance practices and shopping for souvenirs. On the second night, the facilitator took us to a mart to buy stuff that by a chance we need or forget to bring along. The mart, there use a warehouse concept. The shopping rush a competition where you should buy as much stuff as you can by only using 30 Yuan. Score is twice as more if you buy anything related to rabbit as it is the year of rabbit. Most of the time, the shopping was done at student's street located near to base camp. With night programme, I am able to see the lifestyle of Chinese people. They all lived a healthy lifestyle and very health conscious.

New cookery skills
During our stay, we managed to learn how to make dumplings. It was easier than it looked but you need to be careful in the folding process.

Changes in the schedule due to certain circumstances
The final examination was supposed to be on 14th August 2011 morning. However, the date and time was changed because the Burma's student's flight was on 14th August 2011 where they need to depart from base camp at maximum 10.30a.m.. Therefore, the final examination and closing ceremony was being fast-forward. We take the final examination on 13th August 2011 evening and the closing ceremony was on 14th August 2011 morning which begins at 7.30 a.m..
P/S: the Burma's student actually transit at Kunming Airport on 14th August 2011 and their flight back to Burma was on 15th August 2011 at 7.00 a.m.

What we have gained and what can we practice here?

Certainly, we gained a new language for us to literate. We know the basic crafts, basic martial arts and certainly basic artistic of everything that Chinese people knew. Stuffs that we can practice here are doing exercises in the early morning and at night. Be health conscious about sweet foods and salty dishes. Everyday, there need to be a vegetable dish and soup on the table with less fats. They always ate healthily, live healthily and in mind healthily. So why can't we? Let's do it for a healthier life.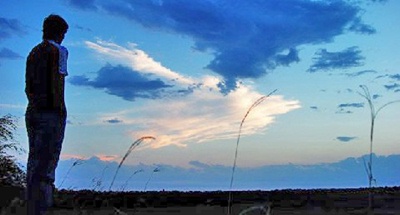 © Stefanie K., Katy, TX