Romans Stay True
September 1, 2011
The ruins of Rome hold the truth of the past; it's astounding to think I am walking where cruel emperors have dictated, where gladiators trained to die or triumph, and where unfortunate slaves had walked in humiliation. The Roman Forum and Palatine Hill has acres of crumbling structures and statues of the former Roman Empire, proof that it wasn't a lie or a made up fable, it's was there and it was epic as the history books portray it.
For years and years the Romans disregarded the coliseum and other such ruins because they didn't see the importance of preserving the past. I don't believe they see any point of the ruins even to this day, as I heard the most roman individuals have yet to even trek through their own historical grounds. I found this shocking, at first, that the Romans didn't take pride in their ancestors history but then I became to agree with facade to life. It's not unusual for other civilizations with deep rooted past to glorify their heritage as if they were the only one to win a war or invent something beneficial to the world. The Italians accept their past and get on with their lives today and I respect them for not using their history as a method to claim to be strongest country of world or such on.
The one characteristic I find admirable in Rome is the lack of shame. Some countries are known to obscure their history so that future generations will be hidden from their past. Attempting to hide ones past is cowardly, every nation has committed badly at one point or other; our world lives and it learns. Rome is known for its blood thirsty, gruesome and cruel past but because they are able to admit to their ancestors wrongdoings I feel I'm more able to appreciate the arches the Roman perfected, the aqueducts invented, and the beautiful art engraved in the walls and pillars despite how they came to be. Canada is a young country and therefore doesn't have these old ruins that link present day to the ancient past, which is a shame. The ruins of Rome show us how they grew as community, how their culture altered from barbarian entertainment to famous operas, and how the Romans are best known for strong family bonds. I believe that when a city or country admits to its past it sets them free to progress and mature, and that is the true beauty of Rome.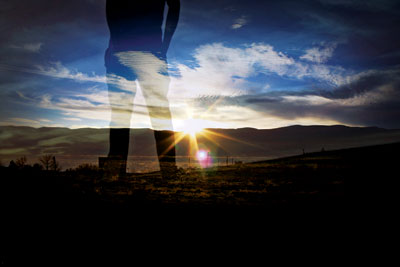 © Ezekiel R.