Ever Changing
September 1, 2011
St. Paul's Cathedral is the most amazing architecture within London's borders. It's breathtaking, worthy of tears of joy, with beaming smiles and all. First of all it is huge, so overwhelming that when I first laid eyes on this grand master piece, I could hardly comprehend what I was staring at. St Pauls is a building that captures British heritage at its greatest essences, and is the first cathedral to be built after the English Reformation. Secondly, every detail has been perfectly carved with accuracy and care, creating a lovely awe-inspiring persona. There are these great big pillars everywhere that stretch towards the church's believed heavens. St. Paul's was built after the previous cathedral was obliterated by the Great Fire of London, and was later in the middle of a war zone presumed to follow the death of its predecessor. The Germans were determined to bomb the place London held dearest, where peace resided and burdens were lifted. But the German soldiers couldn't accomplish their goal, no matter what strategy they pursued, therefore producing the idea that G-d, the almighty, protected this place of sacred worship.
St. Paul's was built in a place of greed, although this fact isn't apparent at first glance. The banks of the past had been affected by the bombing but despite their closeness to the St. Paul's, the church was spared. New banks and places set on making money surround a building that's purpose is rid its people of sin. It dims the purity of the structure and to make it worse the church charges individuals to enter and see a glimpse of the British's past, it seems like London is striping away their honour with their apparent greed. Toronto used to have St. James church that was said to be the tallest building in the 19th century. Now in the 21st century what tallest structure do I see? The CN Tower is that what Canada prides it's self, on buildings with no real significant history. In this respect both countries have been contaminated with commercial buildings, apartments, and banks and it's sad to see our history in constant battle with modern progress.
At a time I would have wondered why someone would want to destroy such a precious structure, even for in the sake of war, but through my recent studies I can only think they wished to take peace from others when no peace inhabited their lands. Religion builds a community and can easily control order or chaos, in this angle its brought serenity where disorder once was. It's spectacular to know that a nation can be motivated to create such a stunning structure; displaying the pride British population had towards G-d.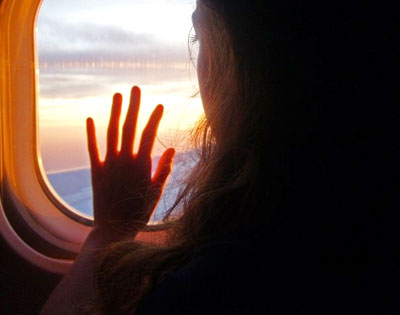 © Megan C., Nashville, TN