Ode to the Author
June 8, 2011
Everyone searches for the most beautiful, inspiring things in life. We are like wolves trying to devour anything magnificent and praise worthy, as if by sharing on a famous piece of art or reading a touching story that has been read by hundreds before us, we will have given to society the will to live on. The need to rise above the rest, in the writing world, is an enduring challenge that never rests. The pursuit of greatness is not achievable, because greatness has become to mean that one's voice and one's creative spirit must be transformed into the world's sock puppet. We must learn to deliver what people what would prefer, or what people think should be written. Writing is no longer about listening to the soul of the story. Instead, writers are being forced to whore their works away, hoping that the general public might choose to honour their hard work and dedication.

I for one am tired of feeling like I am not a success unless my works are appraise and approved by whoever or whatever I am writing for. I grow weary of wishing I would be recognized for the spirit I have inside of me. I feel like my writer's hand has been locked into a vise that will not let up until I have made a name for myself. As I hope, desperately, that one day I will find peace in myself and my gift, I can feel the stories welling up inside of me, and I can feel my heart sink- wondering if I will ever be able to tell these stories. I wonder if I should ever carry on if I cannot achieve this expectation the world has put on writers. Will I ever amount to something?

And then it hits me. I am a writer. We, we are all writers. We have the ability to see the world through a set of eyes that no one else possesses. We see the beauty and potential at every turn- that street corner, that lonely old man, that abandoned building. We see the world as it is- full of untold stories. We can reach past the limitations put on us by the physical world into a whole new universe of sights, smell, and stories. We can kneed the minds of our audience, and create unique images in the minds of those young and old. We can take what seems to be ordinary, and create the extraordinary. We teach morels, challenge rules, and we make change. Writing is magic, and we are the magicians. It can take us anywhere- the future, the past, the present. Writers are more than just dreamers, we are authors of the imagination. Ode to the Author.

We are artists. Our heart is our work. How can one put a price, or a value, or a worth on our hearts? How can one say "This work is better than the other?" when it means that one heart's work is better than the next? We are all artists, perfectly talented in what we do. Whether we write short stories, long novels, poems, songs, draw pictures, take pictures, write reviews, or simply write in our journals, we are all perfect. Forget whoring our works along the highway of success- we just need to remember that we are gifted. We need to, every now and again, sit back and simply say "This is good". Ode to anyone who has ever had a dream. Ode to the Author.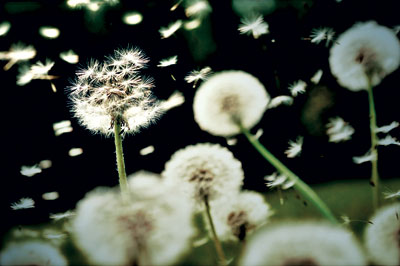 © Haley L., Anchorage, AK