NYC Dreams
MAG
March 24, 2011
For all of my 16 years I've lived and written in New York City. New York is where dreams are realized. But growing up in a city of dreams makes them almost taboo.
The "huddled masses yearning to breathe free" flock to New York, backpacks heavy with dreams. Maybe they're battered, or broken, or unattainable, but they're solid. They're tangible. They're irrefutably real. They've been lugged from Wisconsin or Russia or Ghana, across state lines, family ties, or language barriers.

But where's there to go when you can see the Empire State Building from your roof? What kind of dreams can grow in the concrete jungle?

I've never been religious, but the act of writing has always felt holy to me. It's been this sort of ineffable force guiding my life since I could hold a crayon. There's something sacred about creating and revising and editing and reading. There is also something undeniably human.

If you walk down Broadway and across the tubular side streets of lower Manhattan, you can travel thousands of miles in minutes. As Chinatown gives way to Little Italy and then SoHo, an odd sense of being nowhere at all and yet everywhere at once accompanies the traveler wading through the Lower West Side.

There's a lot of magic in this city, but none that can match that of those winding cobblestone streets. Masses of tourists and immigrants and jaded New Yorkers like myself are fused together by the spirit of the city into some hybrid – neither native nor tourist.

That's what writing feels like: magical, mysterious, and yet inexplicably real. I write to travel thousands of miles in minutes. I write to smell moosoo pork and Parmesan and gasoline at once, to see red paper lanterns above my head and Gucci around my ears, spinning just fast enough to feel out of control, but just confidently enough to enjoy the power.

Growing up in a city of dreams has taught me that I can carve a space out for myself just about anywhere. All I need is a pen.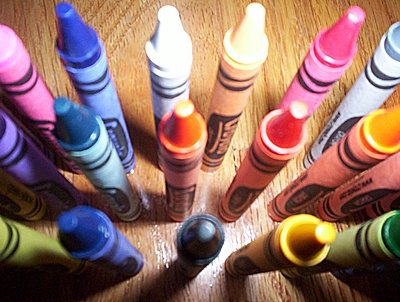 © Valcy E., Stony Point, NY