The Local Issue
December 6, 2010
In my stomach lied $6.97 worth of Panera's Cuban Panini (my favorite) as I climbed into my cold, black Volkswagon and putted up to the stoplight of the Brentwood shopping center. There stood, in the cold, a woman peddling The Contributor, Nashville's homeless newspaper. I bought one for a dollar, wondering if she had eaten anything as delicious as a Cuban Panini today. I couldn't stomach the idea of having her job. Standing in the cold all day is one thing, but being flanked by Waffle House, Logan's, and Panera is just a smorgasbord of wafting torture. I hoped that at least seven people would buy a newspaper from her. That ought to cover that Panini.

That vendor was one of roughly 350 of Nashville, Tenessee's homeless or formerly homeless who are given the priceless opportunity for a valid income through The Contributor. The paper, based out of the Nashville Presbyterian Church, has been running for three years. Articles featured concern a range of topics and are written by homeless or formerly homeless writers. It also features articles about homelessness or poverty, which may be submitted by anyone. And they're pretty good. The wide range of writers mixes together a wide range of topics and styles, resulting in novel and well-crafted surprises with each month's publication. The tone of the paper is surprisingly lighthearted, with sobering figures or stories of poverty interjected between the quirky works of formerly homeless poets. My personal favorite is the Hoboscope, the work of an amateur homeless astrologist. Predictions and recommendations cover the typical (finding love, making investments, etc.) while also making fun of your mother in-law and recommending that you don't get the soup in order to avoid dysentery.

For all of its playfulness, The Contributor deals with some more serious issues. The great thing is that unlike most media outlets which push scary facts and figures or turn their hands to the sky and mourn the death of the economy as we knew it (ahem Fox News, cough, cough) the Contributor produces tangible advancements towards a better Nashville, proving the power of literature to exist well beyond the ephemeral. The paper is non-profit. Its small staff is funded by donations and the vendors receive the profit of their sellings. Furthermore, it should be recognized that these vendors are exactly that, and hold as much responsibility in what they sell as any other vendor who happens to live under a roof. Contributor vendor Anita Smith had this to say concerning the general attitude towards vendors: "This is a job. It is not panhandling. This is just like any other business and I treat it as such." Anita was driven to homelessness through a series of events beginning with domestic violence, which she experienced as a young teen, leading to such problems as alcoholism. Now, after a series of challenges, she is formerly homeless and sober thanks to the opportunity presented to her by The Contributor. And her story is not unique.

The great news is that The Contributor is growing. From January of 2010 until the present they have increased publication from 15,000 to 100,000 copies. At one dollar each plus tips, that's hundreds of thousands of dollars being put directly into the hands of those who need it most. That seems to be much more effective than Nashville's homeless commission, who with a one-million dollar budget have been able to produce a grand total of 56 houses. More people than that are in the drive through at Chick-Fil'- A during any given lunch hour. So next time you buy overpriced organic food, skip the pastry and grab a paper on your way out and you just might change a life.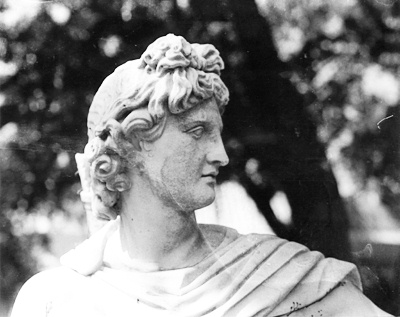 © Josh W., St. Petersburg, FL