My Friday the 13th
MAG
September 25, 2010
The Lima airport was bright and strangely busy at 11:58 p.m. when I first set foot in Peru. My senses were numbed by a full day of travel and hours of layovers.

"Well, we survived Friday the thirteenth completely unscathed," I said jokingly to my aunt and cousin. I had never been, and will never be, superstitious.

The first thing I noticed about Juan was his Inca Kola. The drink was something of a myth to me – I had read about it in travel books, but now I was seeing it for the first time. The neon yellow soda stood out against Juan's conservative navy blue suit and tie, complete with an airline badge that hung just below his jacket's top button.

He approached us quickly and purposefully, asking in broken English where we were headed. When my aunt told him, he gave us a quick once-over.

"A national flight, yes?"

My aunt nodded in agreement.

"This is international airport. You drive to national. Separate place. I take you there?"

I frowned doubtfully. This airport seemed plenty big to support both international and national flights. Juan's story seemed like the perfect scam to trick three naive Americans – which is just what we were.

But neither my aunt nor my cousin was suspicious, so I allowed us to be led to the sidewalk.

"Taxi ride very cheap," Juan explained. "Only five American dollars."

I glanced back regretfully at the airport as Juan led us into the dark parking lot, unwilling to voice what I assured myself were unreasonable reservations.

As the taxi pulled away from the airport, the uneasiness in my stomach grew. My mind has blurred my memory of that taxi ride, possibly to protect me from the essence of fear it contains. Because I was right – the whole thing was a scam. Juan and three accomplices, including the driver, held my cousin, my aunt, and me in their taxis for four hours that night.

Three ATM stops, $1,000, one attempt at separating my aunt from my cousin and me, one new taxi, and several tearful breakdowns later, we were returned to the airport.

I will never again ride comfortably in a taxi. But who knows – maybe my new level of caution is a good thing. Besides, I am lucky I escaped that Friday the thirteenth with my life. My aunt, my cousin, and I were left unharmed – physically, at least.

And for that, I am grateful.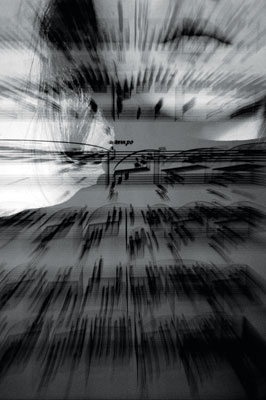 © Sarah M., Blairsville, PA