There is a Time
August 22, 2010
"And that was your sister's nursery", my mother added smiling.
As our family of four packed into a smoky cab, I nodded every now and then in response to her excited commentary. When the cab pulled up to stop at a concrete gated building, I saw a grassy garden was plotted alongside the building, encircling a stone and concrete path. Our first destination in Hong Kong: my mother's childhood church.

I watched the choir in faded robes sing an old Chinese hymn and the pastor with hair the shade of pepper fold his weathered hands to pray wondering how many times my mother had watched the same scene unfold. It felt like history had come back in full circle.

Birthplace aside, I did not feel at home. I stuck close to my parents for fear of getting on the wrong subway. In the infamous Ladies Market on Tung Choi Street, I had trouble haggling with shop keepers and felt as out of place speaking as any foreigner. But by night my worries were forgotten. My sister and I explored the many themed streets of Kowloon while munching on gai daan jai (egg puffs). I stumbled at the hotel room past midnight with smell of tofu seeped deep into my clothes.

One week rushed pass as we explored the famed Ocean Park Zoo and many astonishing shopping centers that towered at thirteen floors or higher, each decorated extravagantly for the upcoming Chinese New Year. I was in awe of the proliferation of Western influences. Though there were designer stores and fast food diners, they did not overtake the enduring Eastern culture that the people enjoyed. There were wasabi fish burgers in the local McDonalds and Chanel and mochi shops within the same shopping tower.

Near the end of our week long stay, my family and I trekked up to the top of Victoria Peak to see the views of Hong Kong from above. The chilly morning air blew restlessly around us but I was determined to reach the top. As the wind grew stronger I wrestled my jacket more tightly around me, wrapping a flimsy scarf over my mouth and nose, pretending to be a desert trekker lost in a storm.

A narrow break of the bushes offered an unobstructed view of the city. Wiping the sweat off my brow, I snapped a shot of the scene with my numb fingers: a beautiful city in the mist of early daylight. Below us human activity dotted the grey background of skyscrapers and street corners. A million lives swarmed the city; people constantly with places to go, things to do. I could almost smell the street vendor stands of tofu and chestnuts that were open from the early hours of the morning till past midnight. Denizens roused awake, each going to conduct their own affairs. Everywhere you could have possibly looked was a blur of colors. Often I found a packed subway or busy street overwhelming but here on top of it all I admired this distinctive lifestyle that was constantly moving and evolving.

When I look back I found that despite the frigid winds and sore feet, the experience was well worth it. Some believe in the saying "Mountain beyond Mountains"—that there are continual difficulties and as we conquer one, we find another "mountain" in our way. But there are moments we should rest while on the top of the mountain.

There is a time to look to the boundless sky, the future shrouded in mist, to take in immensity around you and breathe.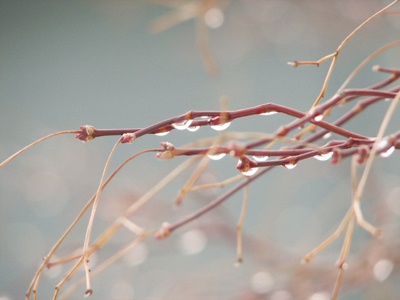 © Carly M., Hopedale, MA