Trip To Mexico
May 11, 2010
"Uh-oh, I forgot my luggage." I got off the van and grabbed my stuff and then rushed back.


"How long is the trip to Mexico going to be?" my brother questioned.

"About two days," my dad answered.

A few minutes later, after my dad checked if the van was good to go, we left to Mexico. I turned on Aladdin on the mini TV in the van and nodded off. Before I knew it, we finally crossed over the border to Mexico.

"Are we there yet?" I asked stretching my arms.

"No not yet," my mom answered.

"Man, how long have I been asleep?" I started shifting in my seat.
"Well let's see. You fell asleep during the movie, and its eleven now, so a couple of hours." My mom applied

"Wow! That's a long time."

"Where are we?" my brother was looking out the windows.

"We're here, at our hotel," my dad announced

"You call that a hotel?" my brother snorted.

"It's the only one around," he explained.
We finally checked in but there were a few problems that began to freak me out. First, our hotel room wouldn't lock, and, two, it was broken. Not only that, but the room was so cold that if you had a glass of water out, it would freeze. It also had a funky smell that could almost melt your nose off. My brother and I decided to put a chair in front of the door so it couldn't be opened unexpectedly. It took me awhile to fall asleep, and it was hard sharing a huge bed with me and my two brothers while my mom and dad and sisters got two beds on the other room. All of a sudden, around 4:00 a.m., I heard the alarm clock and my dad knocking on the door to get up.

Later that day, we finally made it to our grandparent's house. The next day, I woke up from a rooster crowing. I got dressed and walked to the kitchen and saw everyone eating.

"What time did you guys get up?" I yawned.

"A few minutes before you got up," my sister said.

"What's there to eat?" I questioned.

"There's pancakes," my mom said.
I sat down, and ate, waited for my family to get ready, and then left to the plaza.
It took about 13 minutes to get there and between the time we were walking, my brother, sisters and I listened to music while my parents were talking.

When we finally got to the plaza we saw stands everywhere. Some had toys, kitchen appliances, and other items for sale. It was like a big swap meet. After we got our money from our parents, the first thing my brothers, and sisters and I did was rush to the arcade. About 40 minutes later, I was still in the arcade but was almost out of tokens. I decided to leave because I got bored, and besides I wanted to go buy something that I always wanted to get, action figures and fireworks to blow up the fireworks.

A few days later, we all got sick because there was a flu going around. We spent most of our time in bed--that sucked!

"Aw man, we spent the entire weekend sick," I said packing packing my stuff getting ready to leave.

"Yeah, this week was slow," my brother pointed out.


We said our goodbyes to our grandparents and left to go to my other grandparent's house. The drive took about 4 hours; the drive was long and boring, all we did was watch movies. When we got to our destination, we saw a sign that said, "Bienvendio a Aguascalientes" or "Welcome to Aguascalientes." We got to the house, unpacked , and hung out with our cousins. My grandfather owned a shop that was built next to the house. My parent s had a surprise for us, they took us on a tour to the pyramids and Six Flags. We had to leave during the night in a mini-bus. It took us a while to get there but when we did it got really cold, so cold you can use your nose drippings as chopsticks. Our tour guide came and half the time when he was speaking I had to have my dad translate for me.

During the tour we got to climb a pyramid that was almost taller that a building. Later, I got to buy an emerald at a jewel shop, and while on the tour, it got really humid, and we had to carry our heavy jackets around everywhere. When our tour ended they took us to Six Flags, but we left early because the rides were packed and some rides looked like they were going to fall apart. We finally got back and spent the whole time at the house.

I learned so much on the trip, one lesson was the importance of being close to my family.

"We should go back next year!" I said to my family.

"Yeah!" My brother and sisters said.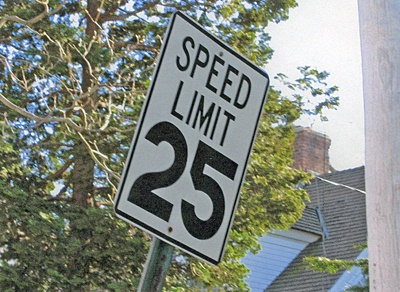 © Michael H., Milford, CT