From Ordinary to Visionary; My journey from a conventional lifestyle
February 16, 2010
Growing up in a small town, I grew increasingly intrigued of what existed among my familiar periphery. I had achieved a well-rounded insight into how the world operates early on through my exposure to the natural sciences, humanities, and social sciences. Determined, I was able to eliminate most barriers holding me back from learning through socialization, education,and technology. Yet, as I matured even further, I began to envision diversity and opportunities of which I couldn't come by if I remained in my town. This is not to insinuate that my hometown is isolated and monotonous; I do not underestimate the beauty in my own backyard. The fact is, I simply could not fathom my uncharted surroundings. I became taunted of the the new people and places I would familiarize myself with and the knowledge I would acquire if I were to travel somewhere different-near, or far. I questioned my opportunities as a freshman in high school and, after much deliberation, decided to move to Florida with my mother.



The tropical climate, variety of ethnicity, and urban atmosphere was a positive change. I attended a high school of which I was admitted into an advanced program. Designed for learning in a well-rounded, and internationally reflective environment, the program assimilated me to a fast-paced, college preparatory education. The program also helped me adapt to different learning styles and environments to which I was not accustomed.



In addition to the diverse education I received, what I embraced most were the teachers and students to whom I was able to grow close. Extracurriculars and daily classroom activity blended the contrasting cultures of all the students and I learned about and embraced my own demographic as though it was alien. The diversity was enigmatic- a microcosm of the world as if it were enclosed in a snow globe.

No books or lectures could have given me the insights and perspectives I absorbed through moving my sophomore year. The cultural diversity, inviting atmosphere, and exceptional education I received only increased my passion to learn and understand the world in which I live. Furthermore, it inaugurated my transition to a more worldly person. Every day I welcome the unfamiliar into my life, and I continue to mature into a person of which I am very comfortable. As for the future, I plan to continue to embrace the unknown, take advantage of my opportunities, and grow into an overall well-rounded person.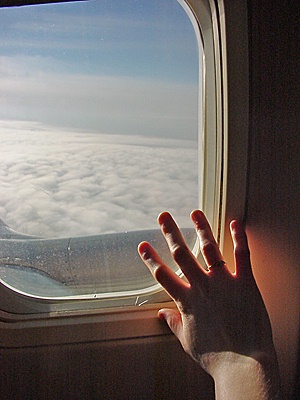 © Greg K., New Lenox, IL