2 cultures 1 nation
January 15, 2010
Sometimes you might see two or more people arguing about culture, like which is best or what they do in holidays, but I think all cultures in the world are awesome and interesting, and now I'm going to tell a little bit about the culture of Mexico.


Well, Mexican culture is pretty much the same as here, but there are a couple of differences, like on Valentines Day, all schools have regular school, but instead of having classes there is a big party and it lasts until school is over. They do that so students can have fun and also to raise money at the same time. They do that so school will have money for any kind of activities or to support the sport team from the school. Also each Friday they leave two hrs early because its teacher pay day, and every month each school will throw a party after school for all students, and during that activity, some classrooms are selected to come up with something for entertainment and show it to the whole school. But before that day, the school selects the classroom, and that classroom will have 1 week to come up with something, most of the time students choose to dance, karaoke or they just play a game against each other.


The most know celebration of all is "dia de los muertos"which means "the day of dead". This day is when all people show some respect to the dead ones, and the way to show it, is to set up a table with the favorite food that the dead person used to like. we put some pictures out too, and they leave all that up for 4 days, and the special thing about it is, that only in October a special orange flower grows and people buy that flower, it's special because the specific flower it has something special like the smell coming form the flower so people buy it and make it into little pieces and from that, they make a line from that food to the front of the house and from the front of the house people made a circular shape. People say, they do that so death should find the way to the food.


The favorite of all is Christmas, because of the gift and parties, but Christmas isn't on the specific day, a week before all family's come together and organizes a party for each day. At the party there will serve a hot drink full of fruits. After that, we celebrate January 6. This is when the children get three gifts from "los Reyes magos" which means "the three wise men" that day all family's comes together again and everybody will eat a cake. But the special thing about is, inside of the cake there are little doll kids, the tradition says if you get that, you will have to bring food on February 2nd. The traditional food is tamales and atole.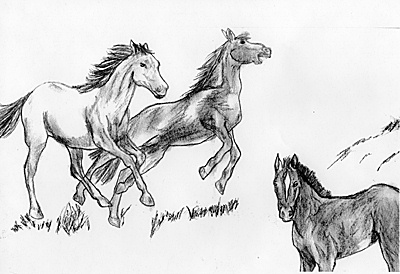 © Ali A., Eau Claire, WI