Paradise
MAG
If your family is planning a trip and it's not to Turks and Caicos, in my opinion, you're wasting your time. My trip there was by far the most amazing of my life. I do not think there's any place in the world more beautiful. What makes Turks and Caicos so pristine is that it has not been completely discovered, giving you a feeling of privacy in paradise.

There are several islands and parts of Turks and Caicos, some more private than others. There is Grand Caicos, Grand Turk, Parrot Cay, Salt Cay, and Providenciales, where I stayed. Providenciales and Grand Turk are the most inhabited and developed, yet they are still spectacular. Parrot Cay is probably the most exclusive, and is a popular vacationing spot for Bruce Willis and Britney Spears. Salt Cay and other areas of Turks and Caicos are not even developed yet and remain untouched.

Turks and Caicos is perfect if you just want to relax. There are gorgeous beaches, great restaurants, top resorts and hotels, the world's best scuba diving and snorkeling, fun shops and beautiful sunset cruises. Although it's a great place to kick back and relax, there are also fun things at night; a small, really nice nightclub; a tiny casino in one of the resorts, and passes to different all-inclusive resorts with entertainment and dancing. I also found that the islanders, who call themselves the "belongers," are extremely hospitable and kind, and will fill you in on fun things to do at night.

The beaches are by far the most unreal part of Turks and Caicos, with clear turquoise water and soft white sand with not a trace of seaweed or rocks. And the snorkeling is fantastic. We went on a snorkeling trip that traveled as far out from Providenciales to Salt Cay. In 75 feet of water, we could see to the bottom, making it appear like it was more shallow. The fish were like those you'd see in a Disney movie and swam right up to us. The whole experience was unreal.

On the whole, Turks and Caicos is the island setting you see in the movies and think can't be real. So, get planning, but don't let too many people in on this place!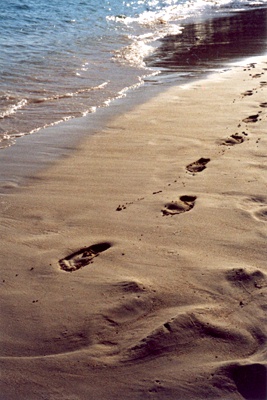 © Ashley B., Potomac, MD