Discovering My Fiji Origins
MAG
Bula! That means "hello" in Fijian. For my whole life, I have heard nonstop about this island called Fiji. My parents - who met while my dad was there as a Peace Corps volunteer teaching at a school where my mother was studying - have taught me about its people, culture, foods and religious beliefs. I've also attended gatherings of Peace Corps volunteers who served with my father. Their slide shows are full of spectacular sunsets and coconut palm trees lining never-ending beaches, and even though I grew tired of them, they never failed to draw oohs and aahs from the audience.

At the age of two, I made my first of three 26-hour trips across Pacific Ocean to Fiji. Each trip has revealed more about the country and my mother. My mother and I made that trip unexpectedly because my nani, my grandmother, was ill and longed to see her American granddaughter. Although I have few memories of that first trip, I do remember Nani braiding my hair and putting make-up on me. The brush gliding through my hair and the powder puff hitting my cheeks are feelings I will treasure forever because she soon passed away. Although I was too young to understand what my mother's family meant to her, I later learned the invaluable traditions and customs her family passed down. Family members are treated with much respect, with everything revolving around the family's gathering. This important part of their culture shows through in my mom.

I returned when I was five years old. This time I had a brother, Martin, who was two. In Fiji, I ran with the goats and cows as they grazed on my uncle's farm. I still can taste the fresh sugarcane and the sweet syrup I licked from my lips. We ate guavas, mangoes, papayas and pineapples every day fruits that would cost a small fortune in America.

I resisted my third trip to Fiji when I was 15, being a teenager who did not want to spend the summer away from friends. It was this trip, however, that made me realize that Fiji is not just a place to visit but a part of who I am. The smells and sounds and sights came back to me, but the best part was getting to know my relatives.

Vishal was one cousin I quickly bonded with, born two days before me, and whom I had only known through pictures. Though raised oceans apart in different cultures, we talked and laughed about everything from American sports to meke, Fijian dancing. I was able to form close ties with all my cousins, and when I talk about them now, it's as if I have known them my whole life. Spending time with them helped my understanding of the traditions and values my mother grew up with. Hospitality and familial attentiveness are central values in Fijian culture.

I truly enjoyed learning about my roots during this trip. Fiji has come to feel like a second home, and I will never forget the time I have spent there. Hopefully, I will be able to return home soon!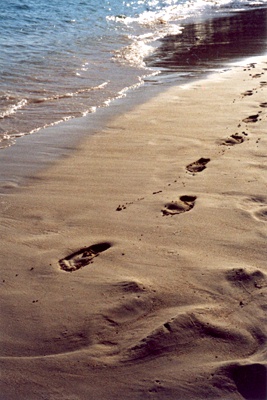 © Ashley B., Potomac, MD