Memories of Portugal
MAG
Lush,
green mountains
at every corner,
coniferous trees
invade the mountain tops,
and,
as you travel lower
from the mountains,
you will reach the orchids
upon the green earth.
Wild flowers and raspberries
flourish through stone walls
of volcanic rock.
A warm haze envelops you from
the ocean breeze. The trees
give relief from the demonic
heat with their dark shade covering the grass.
As you look upon the borders of the
emerald-colored island, you see
an aqua-blue ocean and a
never-ending horizon.
Outlines of other islands
are seen in the mist of ocean.
The majesty of the Atlantic
casts a heavenly spell of beauty.
Livestock is spread
everywhere on the European
countryside. Villages, towns
and cities make you feel
right at home and the
little enchanting white
houses evoke pride in
community and heritage.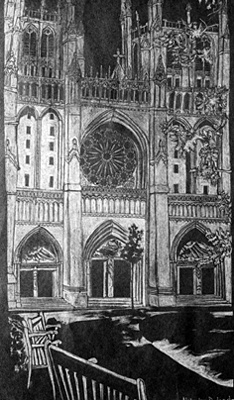 © Alejandra D., Kannappolis, NC