Language Lessons
MAG
After much scrimping, saving, and begging relatives, I was able to go with 50 other students and teachers on a 12-day trip to France and Spain. It seemed easy enough: hop on a plane, bus around Paris, the French countryside, and Barcelona, and remember s'il vous plait and gracias.

It would be 12 days in heaven: chocolate-filled croissants and paella Valencia, the Centre Pompidou and the Picasso Museum. Metro rides and cobblestone streets were a novelty, and intricately decorated churches sat on every block. To an American girl who spent most of her life in Jacksonville, Florida (and whose only true ambition is to learn as many languages as she can before she dies), it was a dream come true. I was mentally prepared for a culture shock. I expected something dramatic that would leave me with an Ahh, so that's how they do it feeling.

It came to me in a small café two blocks away from Notre Dame Cathedral in Paris. It was Day Two, and after wandering around the heart of Paris all morning, our small group was more than ready for lunch. We sat down, and gave the waiter our order as best as we could. Since I was the only one who'd paid attention in French class, I was delegated to ask when someone needed something, which was often.

Our food arrived and we dug in, not realizing we had no napkins. I called to our waiter, asking politely for a few napkins. "Pouvons nous avons quelques nappes, s'il vous plait?" Giving me a strange look, he hurried over, asking "Quoi?" I repeated the request, making sure I said s'il vous plait at the end. The man eyed me suspiciously, then hurried off and returned with the owner. She was a kind woman, and I repeated my request yet again, starting to wonder why it was so difficult to obtain a few napkins. Just as I began my third attempt, the French teacher arrived. Quickly explaining what I wanted, she repeated my request, saying "serviette" instead of "nappe." I froze, and the waiter smiled.

I had not been requesting napkins. Rather, I had been demanding that we be brought some tablecloths. After my horror subsided, I apologized to the waiter and owner. "I am sorry, very sorry! I had thought I was saying napkin, not tablecloth. I am very sorry!" They both smiled, bringing us a stack of napkins and insisting my French was better than most tourists.

I learned a few things from this experience, not the least of which is the difference between "serviette" and "nappe." I realized how much we take for granted when we are surrounded by those who speak a common language and how difficult it must be to move to a new country. I realized that if I truly want to study in France, I better pull out my French grammar book and start practicing.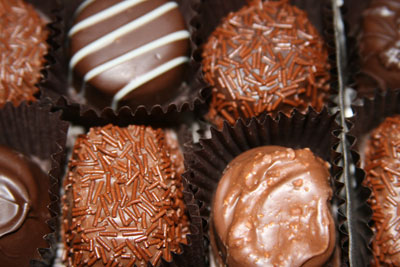 © Hannah O., La Jolla, CA