Nagasaki
MAG
Descending the concrete steps, the pit in my stomach began to grow. I was about to see something that I had only read about in a textbook. Just being in this city was enough to make me feel emotional. But, seeing the monument was something else entirely. I glanced around nervously at the other students in my group, including my two best friends, who were in step on either side of me.

The stairway was lined with memorials and statues. We found ourselves next to a sculpture of a woman and her children dying, whisks of blue-green stone wrapping their burning bodies. Our group fell silent, the eerie quiet pulsating in my ears, drowning out the low murmurs. We lingered for a moment, then continued down the stairs, crossing the street to a large park lined with trees that had grown since that day.

When I lowered my small camera from the bronze statue of a woman holding an infant snugly wrapped, I saw it. I felt as if the air had been knocked out of me. I followed my group toward the site, feeling as if the earth beneath me was shifting.

A moment later, sitting quietly on top of a small concrete platform in the middle of a large circular patch of grass, the sleek, black pillar, engraved with white Japanese characters towered solemnly above us. Bouquets of flowers and strands of colorful paper cranes had been placed at its foot; the wilting petals danced in the wind. Had I been here 62 years before, at 11:02 a.m., I would have been annihilated, along with everything else.

I was standing where the second and last atomic bomb ever used on earth had landed. As our guide spoke, I looked at the city of Nagasaki, its buildings barely peeking over its outer walls. Who would have guessed that this city - equipped with trams, train stations, shopping centers and high rises - was once a landscape of debris, twisted metal, and charred bodies.

Our guide droned on. Surveying the monument, I knew that it was up to us to change things - our group of 32 students, and every other teenager in America. We are the next generation. To many, this is a fearsome idea. Teenagers are often stereotyped as irresponsible. However, in reality, it is up to us to make sure that a weapon of mass destruction will never again fall through the air. To stand in a place filled with so much sadness, anger, and regret is indescribable. But to know that I have the power to make a difference is a feeling that I wouldn't trade for any other.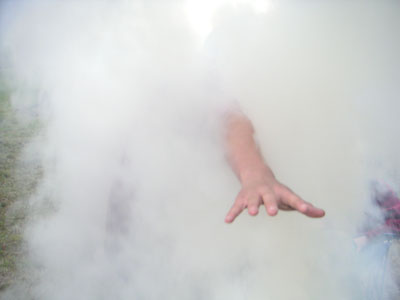 © Garrett M., Port Angeles, WA