Keats & Coffee in Rome
MAG
December 11, 2009
It's never seemed that feasible to me that a single event can change the entire course of one's life. I have always been an adamant believer that we are who we are and can't change that. However, it's hard to maintain that belief when I look back and realize that a great deal of my recent decisions can be attributed to one seemingly frivolous adventure.

Junior year is notorious for massive amounts of stress, frantic studying, lack of sleep, and the consumption of copious amounts of coffee. For a good portion of junior year, I found myself constantly hurrying to finish something or get somewhere, and pacing around my room in the middle of the night mulling over an English paper or History test.

I had resigned myself to this life of academically oriented frenzy and was doing my best to keep up with everything, usually managing to just barely remain on top of the game. But as spring approached, so did something that I had been looking forward to but had forced out of my mind to make room for more algebra equations: the Latin Club's trip to Italy.

To some, a trip overseas might be considered a typical or even tiring experience, but as a 16-year-old girl brought up in a tiny town and never venturing farther than Tampa, this trip was a dream. After a frenzied few days of packing, the flight and multiple bus rides all were a blur, but the image of stepping off the bus and seeing Sorrento for the first time is permanently ingrained in my memory. This moment of absolute incredulity was cut short as our Latin teacher herded us inside the hotel, but the view from the balcony of my tiny but cozy room more than made up for it.

As a shy individual, I had been concerned that I wouldn't have any friends on the trip. However I soon found myself coming out of my shell, and within an hour of arriving at the hotel, my roommates and I were laughing hysterically like old friends over nothing more than a broken shower door or the Italian boys in the house nearby who waved at us. We had vastly different personalities, like something out of a TV show or "The Breakfast Club." We were all surprised by how quickly we became comfortable together, considering a quiet introvert, an eloquent intellectual, and a comedic hipster would not normally meld so well. I had suddenly made two new friends, soon to become like sisters.

The first day, a boat ride to the island of Capri proved to be one of the most breathtaking experiences of my life. While hiking the narrow, winding pathway to the top of the island's mountain where the Villa Jovis lay, I became acquainted with more of my peers. Thanks to our mutual adoration of Italian coffee, I soon got to know a boy I'd hardly spoken to in our three years of high school together. He soon became a constant companion, despite an obvious paradox of personalities and character: me shy and short; him towering, talkative, and confident. I can honestly say that this trip would not have been nearly as eye-opening and memorable had I not found myself by his side so often.

After a promising start, we continued to Italy's most famous city: Rome. Our new hotel room was larger though no less homey. The atmosphere also shifted between the two cities. While Sorrento is a quaint town of medium size, Rome is a metropolis reminiscent of Washington, D.C. (that is, if D.C. had age-old buildings and dazzling sights at every turn). Rome is a constantly buzzing urban center of fashion, food, and ancient ruins mixed in with Vespas zooming at every street corner.

Stunning sights including the Trevi Fountain, the Forum, and the museums of Vatican City supplied a constant source of historical wonder, but it was really the people who made the sights memorable. It's easy to take a picture of the Colosseum and later say, "Oh yes, I remember that," but it is something quite different to sit on the Spanish Steps at night with a new friend, watching the lit fountain and discussing John Keats next door to the house where Keats spent his final days. You do not need a picture to remember this; these are experiences that will remain in your memory as long as you live.

Our days in Italy passed unbelievably quickly, and our last day soon arrived. Instead of shopping or wandering in museums, two friends and I took in a self-guided tour of the city (partially due to a lost map, and partially in search of reasonably priced coffee). This adventure led us to sights we would not have found in the normal tourist hot spots, like an ancient church with artifacts from Lord Byron's time.

After a great deal of walking, talking, and the thrill of discovery, we ended our day with a determined and slightly frantic search for s'mores ingredients: chocolate, graham crackers, and the elusive marshmallows. Our last night consisted of a small party in our hotel room with six of us trying to devise reasonable ways to melt the marshmallows (hair dryers!), singing random songs, and reliving our most intense and hilarious moments in Italy.

As we all slept off our exhaustion on the flight, I expected that with our return home, we would go back to our high school teenager status quo, slowly drifting apart. This proved wrong. We had found something within ourselves that we owed entirely to our companions, and that bond is not easily broken. I found myself being less self-conscious and introverted and more willing to speak my mind. To this day, I surprise myself when I realize I owe this to my time in Italy. I've noticed similar changes in the others, too.

This trip had an impact on every one of us. We have remained in contact, some growing even closer, despite the fact that our social situations in school don't exactly align. Ultimately, these bonds (as well as our memories) provide us with constant reminders that there is more to life than high school academics and the social scene.

I now believe that everyone eventually becomes who they are meant to be, and that certain events will bring them closer to their fate. This is one of mine.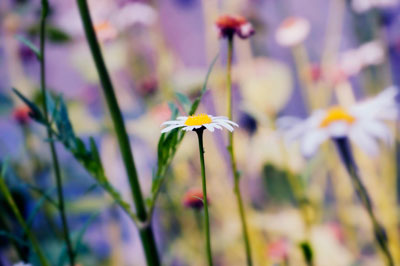 © Madalyn W., Holliston, MA