Self-Discovery in Chiang Muan
May 1, 2009
Strangely, the first scene I witnessed on my trip to Chiang Muan, a small rural town in Northern Thailand, happened to be a burgundy brick wall covered with posters of Korean pop-stars. From a distance, I could hear an old-fashioned audio player blasting out a popular 90s' Korean pop song. This was the most unexpected scenery: who would have ever imagined seeing familiar faces on the worn-down walls of the countryside bus station or to hear songs from his country in a foreign land that takes over five hours by plan to reach?
In summer of 2006, I joined this travelling group called Where There Be Dragons and went a six-week-long road trip to Thailand. Chiang Muan was our first itinerary. For two weeks, we were going to attend the local high school as exchange students and homestay with a student.
I still vividly remember the cheering students at Chiang Muan High school when we entered the school's front gate. At first, I didn't know that they were cheering for ME. It was only when I saw their holding small signs saying "welcome" in Korean that I noticed that they had been waiting for my advent. Hearing that a Korean girl their age would come to their school, the students seemed to have been excited weeks before my actual visit. Nervousness and excitement would be two words that best describe my initial reaction to such a stunning welcome. The friendly welcome encouraged me to differentiate myself from the American girls I was traveling with and to identify myself as Korean.
Following the arrival, we had a short meeting time with our host students to acquaint with one another. Mine was Aom, a young and shy girl with big eyes. I gave her a present I brought from Korea and, as a return, got a cool Thai name for me – Namphon. She told me that my name meant spring breeze. I already liked the school a lot.
The following two weeks, I was the star of this small local school. Everyone screamed and waved their hands when I passed by and even asked me to autograph. It was embarrassing and, at the same time, thrilling because all of these made me feel as if I were a celebrity. Although I couldn't understand a single word in Thai, I could feel their affection through their warm smile and willingness to help me.
From a certain point during my short stay, I started to realize that they appreciated me most as part of the Korean society they had been dreaming of, the community that exists in Korean soap operas and in pop song lyrics. At the same time, this almost excessive enthusiasm for Korea scared me, for I worried that I would never be able to meet their ideal standard of a Korean woman: I could not be a heroine of Korean soap operas who shed tears every day and simultaneously entangles oneself in the love relationships of several men. Such a naïve and sentimental Korean woman exists within the boundary of fantasy, but rarely in the real world.

Thailand is one of the countries that Korean culture has greatly influenced through the phenomenon called hallyu, or "Korean wave." For example, from 8 to 10 o'clock at night, the prime time for television programs, all the major Thai TV channels broadcast Korean dramas. For this reason, students at Chiang Muan knew Korean actors, singers, and dramas even better than I did. Every time they sang Korean songs with their unique Thai accent, I was delighted but also felt a sense of guilt deeply, remembering how much I did not like to sing the same songs when I was with friends in the U.S. I had felt a strong need to become more Americanized in States, convinced that being Korean did little good for me.

Thai students' interest in Korean culture changed my thoughts dramatically. During the school experience in Thailand, I had spent most of my time talking with Thai students. They would ask to hear anything about Korea. They envied me for having Korean friends, singing Korean songs with perfect pronunciation, watching Korean soap operas, and fully comprehending them without Thai subtitles –they appreciated me purely for being Korean. When I sang the Korean national anthem in front of 450 students in the school, I was about to cry, eventually understanding how wrong I was to desire being a different national identity and how much I loved my country, Korea. Even though I enjoyed pretending to be a superstar in the small town, what I enjoyed the most turned out to be the hospitality and unconditional attention that the whole school offered me and their enthusiasm towards Korean culture and people. I went all the way to Thailand to discover who I really was.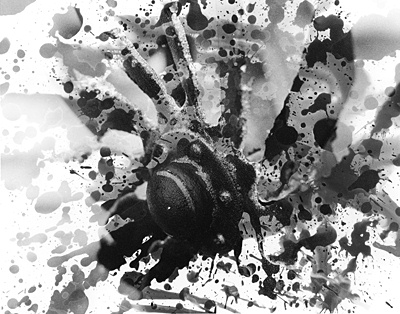 © Dana C., W. Lafayette, IN