Kindness, Encouragement, and a Warm Tortilla
May 4, 2009
My apprehension increases as Biz, Thea, Emily, and I trek up the dusty dirt road, dripping with sweat in the sweltering heat on our way to eat dinner at separate houses in the community. Emily, a Peace Corps volunteer from Wisconsin, is hosting a small group of us in her home for four days. It is a ten minute walk from Emily's house to the house of Niña Ava, who will be my new mom during my stay in Las Pavaz.



¡Con permiso! Emily calls out as we approach the modest house. In answer, Glendy, Ava's nineteen year old daughter comes around the corner of the porch to greet us with an awkward hug/kiss combination. Emily then explains in her smooth, practiced Spanish how my Spanish is very limited as I memorize the marks and holes on my converse shoes, slightly embarrassed. After a few more moments of rapid-fire Spanish, I am left to fend for myself with a basic Spanish vocabulary and unique ability to play charades.



Not quite sure what to do with the gringa, Glendy leads me to a plastic chair on the porch, the best seat at the table. I take in the view of her yard, littered with mango peels being pecked at by chickens. As soon as I sit down, Niña Ava bustles out of the kitchen to greet me wearing a flowing blouse and skirt layered with an apron. Her long black hair is pulled back with a clip and she smells of warm tortillas. Her wide, inciting smile crinkles the edges of her bright brown eyes. A soft, comforting hug immediately releases all of my nervous energy and replaces it with a welcoming warmth.



Feeling more at ease, I make myself more comfortable at the table with Glendy sitting across from me. Struggling to fill the growing silence, I am suddenly rescued by the solid beats of a reggaeton song drifting towards us from down the calle.



"¡Ahh, me gusta la musica!" I exclaim. Glendy's face automatically brightens. Grabbing my hand, she pulls me out of my seat, drags me to her room, sits me down on one of the beds, and puts a pair of headphones in my ears. A reggaeton song I recognized from the pirated CD booths on the streets blasts through the white plastic earphones. Getting into the rythym, I start doing a little dance, bouncing around on the bed.



"¿Te gusta bailar?" Glendy asks me with a giggle.



"¡Si! Mucho. ¿Y usted?" I reply



"¡Si!" She answers excitedly and jumps up from her spot on the floor over to a boom box. "Gasolina," by Daddy Yankee thumps out of the speakers and I bounce off the bed to join Glendy and together we swing our hips and shimmy to the rythym, both of us laughing and acting ridiculous. Attempting to copy the insanely complicated dance moves Glendy pulls off with a flourish, I trip all over the place, the typical gringa with two left feet. After making a complete fool of myself, I decide it is time for me to get into my element and teach Glendy how to salsa. Giggling our way through the "one and two, three and fours," we gain an audience of her brother Orlando, her cousin Lupita, and Ava. After showing off our moves, we all settle onto the floor and I am introduced, through a photo album, to the rest of the family who reside in the U.S. Two of Glendy's brothers live in New York.



For four days, I was a part of Ava's family. They taught me how to pat tortillas (which is a lot harder than it looks) as well as make papusas and pasteles de platanos. Ava always encouraged me with a smile and a "¡Si se puede!" The whole family took part in teaching me Spanish. While I sat at the table visiting, Ava, Glendy, Orlando, Lupita, and Jose (Glendy's father) would come up to me holding an object, identify it in Spanish and then quiz me on it at random times. They taught me everything from body parts and cook ware to dinosaurs and a picture of The Last Supper. As a nervous beginning Spanish speaker, I am petrified of practicing aloud. However, the enthusiasm and encouragement they provided me with inspired me to try harder. By the end of my stay, I went from meekly choking out a "¿Como estas?" To having conversations with Glendy about school, boys, our pasts, and what we want to do in the future.



The time I spend in Las Pavas taught me more than how to pat a tortilla. I became part of a family and was shown true kindness, encouragement, generosity, trust, and love. I will forever hold these people, these memories, close to my heart.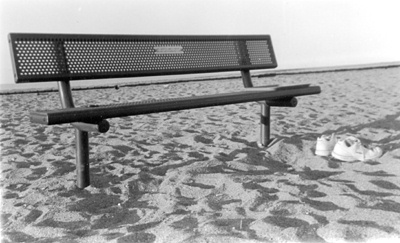 © Jenna H., Marblehead, MA