Seeing the Colorado River Through My Eyes
May 15, 2009
As a Junior in high school I never imagined that I would be traveling with my class on an epic adventure down the lower Colorado River. Hiking to me is not the first thing I would enjoy but getting the opportunity with my school, I thought I should take a chance and live on the edge for a few days. I was still a little scraggly as we launched our boats down the crystal clear water that would eventually lead me to the Arizona Hot Springs. After about an hour we arrived at the mind-blowing hot springs.

Most of us just wanted to jump off the rocks and end it then, because being behind out guide Darel and not getting any help out of the strong current that seemed like it was eating me alive became difficult. Vulgar Remarks from my canoe partner echoed off the canyon walls telling me that I needed to work harder. I lashed out at her because of my own built up frustrations. Darels crackly laugh resonated in the background because he didn't make the same mistakes that we did. As we pulled our canoes up to the boat landing our arms felt like noodles. It seemed like we would never get feeling in them again. Setting up camp got so relaxing after a while because we were not in any rush. Our minds were filled up with up coming adventures instead. Once our camp was fully set we all went our separate ways.

There were kids tanning and others just disappeared into a blistering abyss. A couple of friends and I were the adventurous type so we explored the endless amount of beauty the canyon provided. We found ourselves climbing this mountain that would eventually lead us to the top of our adventure showing us the magnificent nature that the world created. Instantly my mouth dropped it seemed like I was in a whole other world .Suddenly Ms. Habeck's megaphone yell told us to get back to the camp. The walk back seemed like we were in the Never Ending Story as the sun was beating down on us. It was like the black wolf was eating our souls. Being back at camp we were scurried around for shade. Darel, our guide, thought that he would be at least a little nice and show us the mind-blowing hot springs for a treat.


Going through this beautiful canyon had my mind racing to what the hot springs would look like. Exploring up there was just an excitement in itself. We approached this ladder with green moss covering every step. As I was climbing to the top, my body was wobbly and it felt extremely unstable. As I got to the top running in my mind was hairy old naked people, because when you think of hot springs that what most people imagine so in a sense I was scared. I was relieved that there was none in site. My Body was so tired and clumsy that when I sat in the pool of hot soothing water I fell into such relief. The part I didn't know is that the farther you travel back, the hotter the water was going to get. I placed my foot in the second pool of water and it felt as if I put my foot in the microwave for 30 minutes. I was lucky to have my friend Keegan there so that he could carry my heavy body to explore the amazing senory. After sitting there for what seemed to be 3 hours my body finally no longer felt sore.


Climbing down the ladder was exciting because it was dinnertime. My taste buds were watering because it felt like I haven't eaten in years. By the time I arrived at camp I was hit with major disappointment because the kitchen crew had not even made the food yet. I thought of something that would fancy me so I got with some friends and started to tan. Crazy enough I heard this blood curling scream come from the other side of the mountain. With my curiosity I had to see what was going on. Keegan Megan and Ricardo were being daredevils and jumping off the rocks into the hypothermic water. Natasha and I thought it would be crazy so we had to do it also. My hands were becoming sweaty and I felt my nerves were going out of control. I was getting ready to jump and I had to have Keegan come with me. First, I felt like crying and then I thought I would never see my family again that got my heart pumping extremely fast. When I jumped I thought my life was over but I knew I was alive because instantly chills ran through my body. It was like jumping into a pool of ice cubs. Once my head came up from being under the freezing water all I could do was laugh and yell so that I could get my blood circulating again.


I heard people screaming that it was dinnertime finally. Once again my taste buds filled my mouth with a pool of drool. I could smell the spaghetti sauce floating in the air so I jumped up and ran over to the food. I couldn't help myself from pushing to the front of the line. Once I got my food I laid down in some of my friends and stuffed my face as much as a could. I didn't care what people would say this dinner was amazing and I wanted to stuff as much food into my mouth as I could.


Ms. Habeck announced that we were going to go on a night hike. to the hot springs. Most of us were in an uncontrollable excitement and others found their selves falling into the comfort of their sleeping bags. The rest of us went on our way. We wanted to feel a little extreme so we turned off our flashlight and let the moonlight guide is to the Hot Springs. As I was walking it seemed like I was in a horror film and in any turn there would be a strange green hairy human eating three eyed monster waiting for my. My eyes were very observant to what was around me so that I could not fall and hurt myself. When I was looking down at my feet I hear Natasha's screaming because there was a frog I went to her and pushed the frog away so that she didn't keep the line up and longer. Finally I turned my flashlight on because hiking in the dark was becoming difficult for me. The canyon walls became very narrow and the moonlight finally disappeared. We all climbed up the ladder safely but Natasha was still going at it every time she took a step it seemed like a half an hour went by.

We all had to put our flashlight on her so we didn't have to listen to her baby cry. Sitting in the Hot Springs at night made everything so romantic and soothing. As I gazed at the stars almost puts my body into an endless trance. All the beauty from the day intensified and I felt like I was riding in clouds. I didn't have a care in the world at this moment my mind was free. Leaving was sad I had such an amazing time. On my way back my body was becoming tried and I couldn't wait to get in my tent. My legs were falling asleep. Once I got to my tent I didn't have any hesitation to falling into my sleeping back.


I fell asleep in seconds with the smell of campfire surrounding the air. Sleeping gave me endless dreams and total excitement for the next day and what is was going to bring me. Besides everything that went on being in a world that didn't seem real, sleep brought me back to the world of being a high school teenager and the adventure life will bring to me.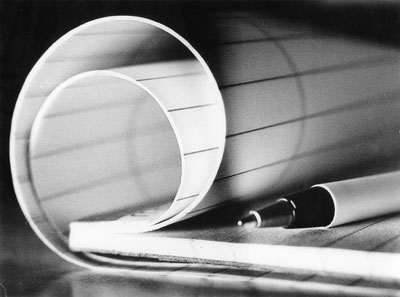 © Samantha M., Bethel, CT