A Trip to the Bayou
May 19, 2009
Louisiana is a place you have to visit. The sounds of a trumpet in your ear as you walk through the streets. A trip to a restaurant here will influence you to make Louisiana your official vacation spot. Ahh, the smell of that gumbo brewing will attract you to taste everything you can see. When you see the blue skies everyday you just fall in love with this state. This is the place you have got to visit.

First, I want to talk about New Orleans. The birthplace of jazz is what some people call it. This city is where it's at. There are places to eat everywhere. Plus, New Orleans is where you can go out and catch lobster, shrimp, and crawfish for your own seafood lunch. The fishermen allow you to keep your catch. So you can have your little bit of Louisiana for lunch or keep it wherever you want. There's a huge swamp there also known as the "bayou" where there are loads of seafood just waiting to be caught. Trust me seafood caught fresh is much better than store bought seafood. The reason I know a lot about New Orleans is because my dad grew up there. He's actually from Edgard, but he used to visit New Orleans all the time. He says that catching a crawfish for the first time gives a huge jittering sensation. It's amazing to catch one. I caught one and I still don't have all the jitters out of me yet. But just being in the bayou gives me a great feeling. New Orleans is a great city to visit if you go to Louisiana.

Next, I want to talk about Mardi Gras (Fat Tuesday). This is where you go to parades, and then the people in floats throw beads at everybody. And this doesn't just occur in New Orleans. It goes on in Baton Rouge, Lafayette, and many other small cities celebrating the French holiday. I was just in New Orleans for Mardi Gras last year and I have to say it's amazing. It's a great feeling just catching beads and hearing them clank together as you feel them slide along your fingers. I have a huge box of beads in my room. This state has the most southern hospitality that I have experienced. Some people give away box loads of beads during Mardi Gras. This is one of the best times to visit. You get to see the hospitality of this state at its greatest during Mardi Gras.

The thing that Louisiana is famous for is its mastery of crafting seafood. Gumbo, crawfish, fried crab, grilled lobster, red beans and rice, etouffee, and creole are just a fraction of the foods you can enjoy. Here's a great cultural fact, most foods in Louisiana like gumbo and etouffee are actually French.

Louisiana has lots of great things to enjoy. Like being the birthplace of jazz, having the eye-popping celebration Mardi gras, and my favorite, the food. No state makes you feel more at home than Louisiana. So it would be a great place to visit for any time of the year.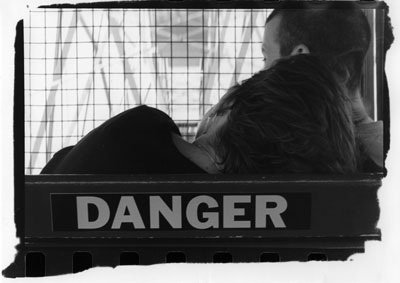 © Katie P., Bethesda, MD