Josh Allen -- trust or bust?
May 30, 2018
Josh Allen
Josh Allen was recently selected seventh overall in the NFL draft by the Buffalo Bills. That is the highest taken quarterback that the Bills have ever selected. With that being said, he is expected to be the franchise quarterback that the Bills desperately need. With that being said, who is Josh Allen?
Josh is a mammoth of a man, standing at a little over six foot five inches, while weighing in at a staggering two hundred thirty seven pounds. This size does not inhibit his mobility in the slightest as he is on record of running a sub four point eight forty yard dash. Josh also has an absolute cannon of an arm that is able to launch the ball eighty yards through the air. However, he was fairly incompetent in college. This was shown with his second team all mountain west selection. In other words, he wasn't the best quarterback in his division. This may also be shown in the fact that he had a sub sixty percent completion rate in every year of college. Josh, however, is a polarizing prospect that must be given his dues and allowed to develop.
As previously stated, Josh Allen had a sub sixty percent completion percentage in college. When one views his tape, it isn't that he is wildly inaccurate, but more inconsistent. He's inconsistent in the fact that he will either place the ball exactly where it needs to be to allow the receiver RAC, or he will just miss them altogether. There is rarely, if at all, an inbetween for his throws. He'll show proper footwork and throwing mechanics on one drive but on the next, it is like he completely forgets them. This just shows his youth. If he is given proper time to develop that part of his game, he will inevitably turn into a stud. Another issue with him is his tendency to throw off platform constantly. He will break contain of the pocket and while outside of the pocket throw off balance. Instead, he must learn to reset his feet and, once again, use the proper mechanics to ensure the pass is properly placed. These are a lot of "ifs", but IF these are done, Josh may turn into one of the biggest boom prospects ever seen.
Finally, one must discuss the potential futures of Josh Allen. If these measures are ignored, and Josh Allen starts the at all in his first year, he may turn into the next Jake Locker. A big armed quarterback who couldn't get the fundamentals down and instead turned into a career backup that was more often than not, out of the NFL. If these measures are taken, Josh Allen may be the next Ben Roethlisberger. A big, strong armed quarterback that will stay in the pocket and take hits while simultaneously taking over a game by himself. I say may, mostly because these are all based off of my personal take on it. Josh may be able to handle being a rookie quarterback, or he may sit a year and still be horrendous. All will be shown in the future. Hopefully, later rather than earlier.
His future with the Buffalo Bills will be paramount, as it determines the fate of Sean McDermott and Brandon Beane's future with the organization. He will be competing in a division that loses Tom Brady; and with that most likely Bill Belichick, the inept Miami Dolphins who are in quarterback limbo due to Ryan Tannehill being good enough to win some games, but not win a superbowl; yet, not bad enough to tank for a top draft pick. The only real threat is Sam Darnold of the New York Jets. If Josh develops into a true stud, he has the potential to be the next king of the AFC East, and dominate like Tom Brady. If not, it will most likely fall to Sam Darnold; who must also be groomed to properly handle the job of franchise quarterback. Only time will tell who wins this battle.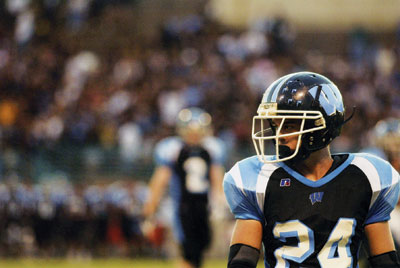 © Graham S., Bethesda, MD