A Fractured Dream
April 4, 2009
I was only 12 years of age, yet I had been playing club softball for almost two years. I had spent this entire time doing all I could to get better at the game I had a passion for.

I was a pitcher. Six days a week, two hours a day, I was on the field throwing pitch after pitch, increasing my speed and accuracy. Such hard work for two years had brought me to the top of the team and I was the ace pitcher. Every important game depending upon me, I was the team's rock. The weight was on my shoulders.

Pitching four games out of six in a weekend, I began to hurt. The end of every game would bring soreness and aches to my throwing elbow. With each game the pain increased, getting worse and worse. Doctor appointment after doctor appointment, nothing was discovered. I was now in constant pain.

Finally news prevailed. A stress fracture. My dream had been crushed. I would warm the bench for nearly 9 months. I would miss the tournaments in Utah and Oklahoma. I would miss the sport I love. My hard work had gone down the toilet. Hard work for nothing. My dream had been fractured.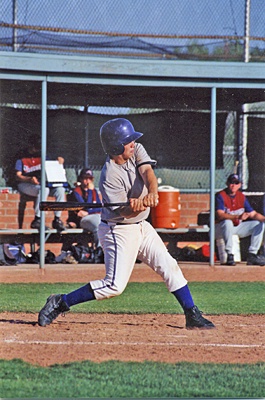 © Mark A., Phoenix, AZ