The Impact Of Fantasy Sports
February 8, 2018
Do you believe me when I tell you that fantasy football brings in $6,000,000 more in revenue than real National Football League games themselves? Although unbelievable, according to a 2015 study, this is true (Lucrative). Fantasy sports were created in 1980, and they give fans a way to get in on the action, and either compete for big money, or just bragging rights.
Fantasy sports give fans the illusion that they are a coach, or an owner of a team. A participant chooses a roster from different professional teams, often around 16 players, and then gets to manage the team and see how it performs. My all-time favorite fantasy football team had Russell Wilson, Seahawks, as quarterback; David Johnson, Cardinals, running back; Brandon Marshall, Jets, wide receiver; and Gary Barnidge, Browns, tight end. This was my team for a season, and I won the championship. The players on a team are awarded points based on their performance in real games. For example David Johnson a running back, would get six points for a touchdown, or a basketball player might get a point for every rebound.

Different fantasy sports have different leagues with different scoring rules with points decided by fantasy league commissioners. These commissioners are fantasy participants who also govern their leagues. The team that performs the best during a week wins the game. Fantasy sports are exciting because from week to week you can make changes to your team and set your lineup, much like the job of a real coach.

ESPN has created a fantasy system that allows for ease of participation, and this is where most players choose to play. Fantasy football is covered by many media platforms, and ESPN has multiple shows dedicated to it. Players automatically see the score of the fantasy games, and are kept updated. Participants can play for free, or pay to play anywhere for $15 to $1000, and ESPN can even help players pay their fees through Paypal, which automatically pays the winner in each league. ESPN makes most of their money off of ads, so participants are constantly seeing computer screens with them. Playing fantasy sports is fun even if you don't know many players, However, many participants know 250 or more.

Fantasy sports have proved to be an addicting and engaging hobby for anyone who loves sports, and all sorts of people have become involved. Families are starting up leagues, even getting grandma to take part. Anyone can win, even someone who has never played before.

Fantasy sports have become so popular that they influence economic and mental aspects of the actual professional sports leagues. Fantasy sports have a large economic incentive for pro sports leagues. The average fantasy player consumes 18 hours of sports per week, including watching real games, as well as playing fantasy games online. This is more two hours every day (Lucrative), which is around ten percent of the time in a week. This significant amount of time can be directly attributed to fantasy sports. Anyone who participates in fantasy, likes to watch their players on TV, to see how they do in real games. I am a Patriots fan, but I often tune in to Giants games if I have a Giants player on my fantasy team. This results in many people watching professional games that they wouldn't usually watch.

19% of Americans play fantasy sports, and among those 30% are teens (Lucrative). This shows how fantasy sports will most likely continue to grow. Fantasy baseball and football are the most popular. The NBA recently recognized this, and Scott Kaufman-Ross, NBA Associate Vice President, Fantasy Sports, has stated:
We've seen all the data that shows how engaged fantasy players are, and how much live basketball they watch. Because of that, we've been looking for ways to make fantasy a bigger part of basketball culture and make fantasy basketball a bigger part of the basketball conversation (Darcy).

The NBA also invested in Fanduel, an online fantasy sports site. For the NBA to invest in a fantasy site, it must give them financial return. Sal LaRocca, the NBA's president of global operations and merchandising, said this investment leads to "Increased consumption of our digital content and overall interest in our sport" (Schrotenboer). This is not surprising because once they start participating in Fanduel, "Fans consume 40% more sports content--across all media" (Schrotenboer). This reiterates that fantasy players become sports watchers, which results in better ratings and more money for the pro leagues. For the NBA to be spending time and resources on fantasy sports shows their huge impact.

Fantasy sports can also have negative impacts. Since fantasy sports are so engaging, participants can become extremely intense, and in some cases have threatened real players. You can find many examples on social media. Brandon Jacobs, a running back in the NFL, was once threatened on Twitter. A man tweeted that he would kill him and his family if he didn't score two touchdowns shortly before the game that Jacobs was about to play. The man later apologized and said he was just joking. Jacobs, though, was still angry and said that fantasy was a " huge problem" (Samuel). Quarterback Matt Schaub had fans confront him at his own house (Samuel).
Many pro players also embrace fantasy football, but they aren't allowed to play for money. A situation arose when running back Maurice Jones-Drew hurt his own fantasy team. He had an opportunity to score in a real game and also get more fantasy points, but if he had he would have hurt his real team because they were trying to run time off the clock (NFL). He chose not to score, but the possibility had to be in the back of his mind. As far as I know, no professional player has ever been caught influencing a real game for fantasy gain. But fantasy football must factor into many players' minds during games, whether they have their own fantasy teams, are being threatened by fans, or being asked questions about fantasy by the media.

Fantasy sports have a lot of economic power in professional leagues because they promote TV ratings. They also impact the mental state of players, because some players get threatened or questioned about fantasy sports. They aren't going away and will continue to grow in popular culture. For better or worse, they have become as popular as the real leagues. With fantasy, fans can feel that they're in a game, rather than on the couch, and anyone can play. Fantasy is becoming reality.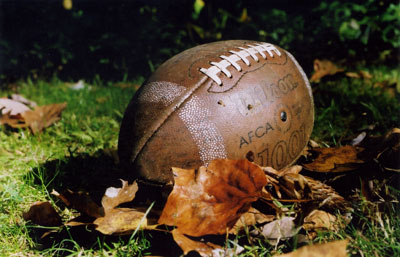 © Michael L., Bethesda, MD