Tatum Report
February 6, 2018
About Tatum
Jayson Tatum is a professional basketball player that plays for the Boston Celtics. In his college career of 1 year he played at Duke University. He went to high school at Chaminade College Preparatory School for 4 years. Jayson has 1 sibling, a brother named Jaycob Tatum. His moms name is Brandy Cole, she is a big part in Jayson's life because his dad left at birth. Jayson never had a father figure. His mom and teammates were always closest to Jayson. The reason Jaycob was never too close is because he got into trouble with marijuana.
Prep school
Jayson went to prep school for 4 years at Chaminade College Preparatory School. As a Freshman at Chaminade he averaged 13.3 points and 6.4 rebounds per game. As a Sophomore he averaged 26.0 points and 11.0 rebounds per game. As a Junior, Tatum averaged 25.9 points per game and 11.7 rebounds per game while earning Second-team Naismith Trophy All American honors. As a Senior he averaged 29.6 points per game and 9.1 rebounds per game. He also dropped six 40 point games while he led Chaminade Prep to their second Missouri Class 5A state championship during the 2015-16 season. In 2016, he was named Gatorade National Player of the Year. He was also chosen to play in the 2016 McDonald's All-American Game in January, he competed in the skills competition which he would win, and in the all-star game on March 30, 2016, at the United Center in Chicago. Tatum led the East Team in scoring with 18 points and hustling 8 rebounds in a 114-107 loss to the West Team. Tatum also played in the Jordan Brand Classic and Nike Hoop Summit all star games before committing to Duke university.
Collage
Jayson Tatum was a five-star recruit and was one of the top players in the 2016 class. He was ranked the #3 overall player in the Class of 2016 by ESPN. He was ranked behind Harry Giles and Josh Jackson. He committed to Duke University to play college basketball where he played 29 games. During those game he averaged 16.8 points , 7.3 rebounds, and 2.1 assists per game. He made 45.2% of the shots he put up inside the 3 point line, 34.2% from the 3 point line, and 84.9% shooting foul shots. On January 4, 2017, Tatum scored 19 points and in a 110-57 win against Georgia Tech. On January 7, 2017, Tatum scored 22 points and got 6 rebounds to defeat Boston College. On January 21, 2017, Tatum dropped 14 points defeating Miami 70-58. On February 15, 2017, Tatum scored 28 points and grabbed 8 rebounds in a victory against Virginia. As the fifth seed in the ACC Tournament, Duke defeated Clemson in the second round and also beat Louisville in the quarterfinals. On March 10, 2017, Tatum recorded 24 points to defeat North Carolina Tar Heels in the semifinals. On March 11, 2017, Tatum scored 19 points and 8 rebounds in a 75-69 victory against the Notre Dame Fighting Irish to become ACC Tournament Champions. As the second best team entering the NCAA Tournament the Blue Devils defeated Troy University in the first round, but went on to lose to the University of South Carolina in a second round upset. This is arguably the most shocking upset in the "March Madness" tournament history.
National Basketball Association (NBA)
Jayson Tatum declared for the NBA drafted after just 1 year of college basketball. He worked out for multiple basketball teams but the Boston Celtics had the third pick in the draft and they were the only team that brought him back for a second workout deciding he was the man of the future. When it came to draft night the Celtics had the number 3 pick in the draft. The first pick in the draft The Sixers took Markelle Fultz, Second Lonzo Ball, third off goes Tatum. He is now part of the Boston Celtics organization. So far Tatum's rookie year he is in the running for the R.O.T.Y ( Rookie Of The Year). During the NBA summer league Tatum hit a game winner at the buzzer against Philadelphia. He averaged 18.7 points, 9.7 rebounds, and 2 assists getting him runner up for the summer league MVP (Most Valuable Player). During the regular season so far Tatum has made some big baskets. He is averaging 13.8 points per game, 5.7 rebounds per game, and 1.4 assists. Tatum is leading the NBA in 3 point percentage at an amazing 51.5%! Tatum is replacing Gordon Hayward in the starting lineup and doing a pretty good job with the lineup. Most of the games the Boston Celtics start Kyrie Irving, Jaylen Brown, Jayson Tatum, Aron Baynes and Al Horford. Marcus Smart, Marcus Morris, and Daniel Theis vary throughout the starting lineup some games also.
Fun Facts
Here are some fun facts about Jayson Tatum, the most he has scored in an basketball game is a whopping 46 points, those points led Duke to a win, every team tatum has played on has had a winning record, Jayson Tatum has his own edition of Kyrie Irving's 3rd signature shoe, and he has had 3 numbers his entire career 0,11, and 22.

Citations
247 Sports. "Jayson Tatum." Jayson Tatum, edited by 247 Sports, 247 Sports,
#totals09. Accessed 10 Jan. 2018.
Basketball reference. "Jayson Tatum." Basketball Reference, edited by Basketball
Reference, Accessed 10 Jan. 2018.
"ESPN." ESPN, edited by Elias Sports Bureau, 2018. Accessed 8 Jan. 2018.
The Ringer. "What Jayson Tatum's Success Tells Us about the Future of NBA
Drafting." The Ringer, edited by The Ringer, Accessed 10 Jan.
2018.
Wikipedia. "Jayson Tatum." Jayson Tatum, edited by Wikipedia, Wikipedia,
Accessed 10 Jan.
2018.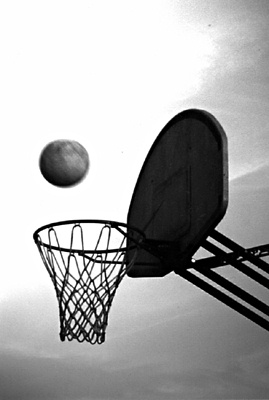 © Cassie H., Carmi, IL