Baseball
January 25, 2018
Ever since I was eight, I've always tried to be better than everyone on my baseball teams. It wasn't really a goal for me. More of an expectation from my parents until I turned ten. That is when I went to play on a team for Hastings. This team consisted of all twelve and thirteen year olds and I didn't know if I'd make the cut. When tryouts came around I performed pretty well and ended up making it. This team I played on was going to compete to get to the Little League World Series which is aired on ESPN every summer. My team won pool play and then district play with a record of 8-2. We then went onto state in which we faced 4 other teams from Minnesota. There was approximately a 150 teams that competed to go to state that year. I was pretty happy to make top four!. We ended up losing two out of the three games at state and got eliminated. Since then I've always wanted to push myself to get better because I was disappointed that I couldn't help my team out more to win. That brings me to this year. Many things have motivated me to want to try and be a starter on the varsity baseball team. Some are my dad, mom and coaches. The most important though was Hayden. The people who have taught me the most about baseball so far are: my dad, Joe and Hayden.
My dad has always been there, so he's the guy who's shaped me to who I am now. He's always had high expectations for me because he was pretty good at sports in high school. He lead Goodhue to two state titles. They won one of them and lost one in basketball. He was their 6'4" point guard that could dunk on most of the guys he played. Then when it came to baseball, his second favorite sport, he only qualified for the state tournament once. Goodhue isn't really known for their baseball so that was quite a big deal. He was their ace and ended up losing to Owatonna in the first round of state. They lost 2-1 in the 7th inning. Dad was pulled in the 6th so the loss wasn't on him because he came out with a 1-0 lead. My dad is also my coach. He taught me most of what I have learned when it comes to knowing the game of baseball. When he taught me everything he believed he could teach me, we went to find a place in which there were instructors that could teach me more.
The place we went to is called Starters. It is a sports workout and training facility. My dad and I met Joe Loftus during one of my hitting lessons. I took a couple lessons with him and found out he knows more than most guys do when it comes to hitting. He was the guy to break Joe Mauer's career high school home run record at twenty five. As we got to know Joe, he told my dad and I about this spring program they do for 10-13 year olds. There are tryouts and then you go on whatever team you are placed. There are A, B and C teams for each age group. I was twelve and placed on the thirteen A team. Joe was the coach!

On that team I went and played in Iowa and Wisconsin for two tournaments. In those two tourneys, we took 9th out of twenty five and 2nd out of twenty. Joe was always reminding me the stuff he taught me after each at bat. So that way I was always improving! Joe has taught me a lot, but another person has inspired me and that is Hayden.
Hayden always tries to make me do better in my life. It all started at the dumps on a Friday night. My dad and I were just sitting on the couch on a normal Friday night eating our supper when he got a text from Hayden's dad if we wanted to come down to the dumps and hit with them. My dad asked me if I wanted to and I was all for it! We went down to the dumps and saw Hayden was hitting batting practice off of his dad. By the time we got parked we already saw Hayden jack two dingers! When we got out of the truck we all picked up balls Hayden hit and then I hit. When I was hitting I hit a couple to the fence but nothing too impressive. I watched Hayden that night just as I watched all of my other teachers play but he was the only one I got to see play in person.The only time I saw Joe and my dad actually play was from some old film from my dad and Joe from some YouTube recordings.
All three have taught me one thing or another. Joe has taught me many mechanics to my swing that most people wouldn't even begin to comprehend. My dad has taught me how to be mentally tough and kept me out on the baseball diamond to work on my skills. Hayden has helped me in the weight room by being my lifting buddy last winter. Another thing that has inspired me to try and be better at baseball was the LLWS. I watch it every year on ESPN thinking that those kids on TV could've been me. The question is, will I ever have a chance to make it to that big of a game again?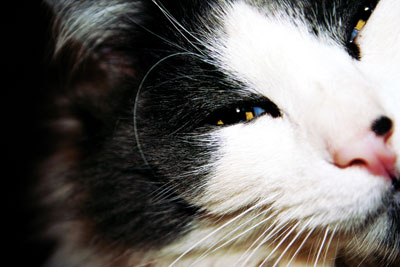 © Monica L., St. George, UT