Skydive! It's Fun!
December 6, 2017
Welcome everyone. Now listen carefully because this is the time you make your first jump in life and I will not repeat it twice. You will crawl out the door of the airplane and hang on the wing strut nine hundred metre above the ground, I will tell you when to let go but remember to always keep your back arched to avoid a spinning belly flop. You do not need to worry about timing when to open your parachute as the static line which is connected to the plane will automatically open it for you.

All of you might be excited, nervous, scared and many mixed feelings as I speak. On my first jump, I was terrified and it is normal. But I just did it and when I reached the ground I was thrilled, relieved, and so happy. The lesson I learned that day was, if you want to overcome fear, then you have to face it head on!

Some of you might still have doubts but believe me, the rewards of going skydiving are infinitely huge. Jumping out a plane is not an activity the majority of people would consider as fun, so give yourself a pat on the back! Another thing I love about skydiving, was that I could feel the adrenaline rush through my body and enjoy the feeling of being weightless while being temporally deaf as the air quickly rushes around you. Feeling scared as the ground quickly approaches you but then opening the parachute in time to slow down and daintily return back to solid ground. I promise you that you will feel addicted to the sport and repeat the emotional process all over again.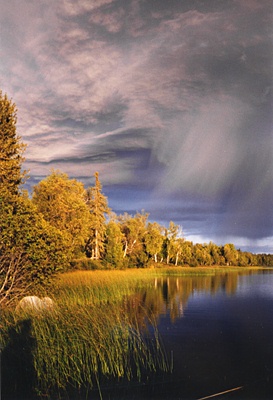 © Dustin B., Nikiski, AK