My Sports
November 28, 2017
I am a very intense person when it comes to sports. I sometimes say that sports are my life but they aren't actually. I have worked many hour in the weight room, running hills, and studying film. But the most important part about sports is school. To become a good athlete, you need to learn to work hard on and off the field.
I have had some of the funnest games and also some of the hardest games. The hard games are the games that I hate the most in the moment, but in the long run I end up loving them. I have lost 1 national championship in football, 2 state championship games in football, 2 state championships in baseball, and 1 semi-final game in football. Those games have been super hard to loose because that means that my year is over and I have to say goodbye to the seniors that I will never be on the same field as them again. Those games have motivated me in the classroom and on the field, they teach me how to get back up and keep on trying. I have gained many relationships with great men over those last couple years that is what really matters in the long run.
Now, I have also had many good and happy experiences with sports. I have not won a state or nationsl tournament but I have taken 2nd 4 times and 3rd 1 time. I would not ever change my team for anything, even a state ring. I have so many great memories with these guys. I also had the chance to play with my brother in 2 sports and 4 state championships. That has brought me a lot closer to him and we have really created a bondover the last 2 years and it seems to get stronger and stronger every day.
Sports aren't my life, Sports have made my life a lot easier and has helped me in so many different ways. I have created so many strong friendships through baseballl and football and those guys are guys that I trust with all my heart. I love them because they have pushed me to my limits and didn't only make me a better athlete but made me a heck of a better person.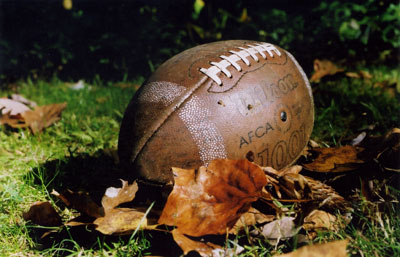 © Michael L., Bethesda, MD