Marshawn Lynch
October 27, 2017
Marshawn Lynch started his career at the University of California, Berkeley. After playing for the California Golden Bears he then got drafted to the NFL by the Buffalo Bills, playing there from the 2007 through the 2010 seasons. He the got traded to the Seattle Seahawks where he ran a 69 yard touchdown to win the game against the Saints. The touchdown was so electrifying that the fans in the stans caused a level 3 earth quake from there cheering.
Then Marshawn Lynch surprised the entire NFL league by announcing that he would be retiring. Some say it was a smart move since he had not even spent a dime of the money he made in the NFL, but some say he could have made much more if he kept on playing. Lynch listened to all the peoples comments into consideration, and after not playing the 2016 season he announced that he would be coming back to the NFL. But not for the Seahawks, he would be playing for the Oakland Raiders. As he signed a contract of 2 years $9 million dollars with a max of $16.5 million, and a bonus of $2 million if he reaches 1000 rushing yard.
In the season of 2017 Marshawn Lynch carried the ball 72 times rushing for 266 yards and scoring 2 touchdowns. Fans of Marshawn will be expecting more from Lynch the coming up season. Not everyone really pays attention to Marshawn Lynch's past time. He grew up in Oakland, California with three other siblings and single mother Delisa. Having a hard rough, and poor childhood Lynch needed something that would get his mind off of everything, so he started playing youth football at a young age. Developing faster than all the other kids in school and in youth football the coaches nicknamed him man-child. Marshawn Lynch also got a nickname in the NFL as beast mode. Lynch said that beast mode it is just a mode he gets in we he starts getting pumped for a game, and people say when he is in beast mode you do not want to get in front of him. On present day Marshawn Lynch at the age of 31 is still one of the most elite running backs in the NFL.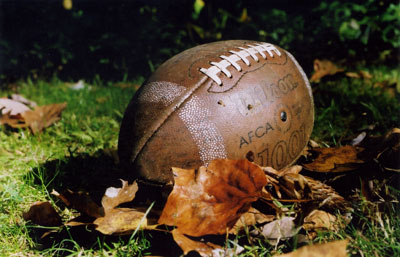 © Michael L., Bethesda, MD