He's Only a Rookie?
October 26, 2017
Deshaun Watson is a rookie quarterback from the University of Clemson who was drafted 12th overall in the first round to the Houston Texans. He may only be a rookie, but he is helping Houston on and off the field like a superstar. Not only did he tie an NFL record for having four passing touchdowns and one rushing touchdown as rookie, but he has also given back to the Houston community that was affected by Hurricane Harvey. A video was released by ESPN showing Deshaun Watson giving his thanks towards three ladies that worked in the NRG stadium cafeteria. He wanted to help them recover from the flooding of the hurricane, so he donated his first game salary check to them.
In the video Watson says "For what you all do for us every day and never complain, I really appreciate you all, so I wanted to give my first game check to y'all to help y'all out in some type of way" (ESPN). Deshaun know what it means to be given something that is huge in value, because when Deshaun was younger, he was built a house by Habitat For Humanity.

Coach Bill O'Brien for the Houston Texans is also someone who knew how hard those ladies work. "A lot of the people who work so hard for us behind the scenes, especially the people in the cafeteria, I mean, they're here at 4:30 in the morning" (ESPN). O'Brien has not only been impressed by Deshaun's play, but also his actions off the field. When asked about what he thought about Deshaun's actions he said, "That's the type of guy he is. He's a first-class guy" (ESPN).

Watson had donated $27,000 of his base $465,000 salary. Deshaun's kindness was not the only kindness that had been going around in Houston. J.J Watt of the Houston Texans had raised over $30 million over social media for the tragic incident. Deshaun's generosity is a great example of why people says sports are bigger than just a game. After the devastation of the storm, it looks like Watson and the Texans have been #HoustonStrong.

Work Cited
Barshop, Sarah. "Deshaun Watson Donates First Paycheck to Cafeteria Employees." ESPN,
ESPN Internet Ventures, 28 Sept. 2017.
CBS/AP. "Deshaun Watson Donates Game Check to Harvey Victims at Stadium." CBS News, CBS
Interactive, 28 Sept. 2017.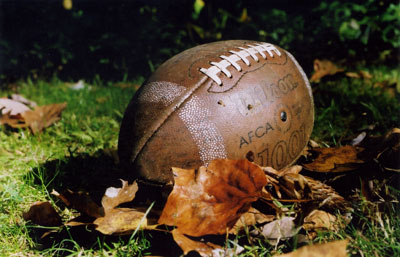 © Michael L., Bethesda, MD