Colin Kaepernick
October 21, 2017
"I am not going to stand up to show pride in a flag for a country that oppresses black people and people of color." What was once stated and posted on social media by Colin Kaepernick, an NFL quarterback who protested during a football game for a team he once played for called the San Francisco 49ers. Colin Kaepernick born November 3 , 1987 who is 29 years old also born and raised in Milwaukee WI. He played football at the University of Nevada after graduating he got drafted in 2011. His protest left him as a free agent, because of him speaking out wordless.
On Sunday Oct 16, 2017 Kaepernick kneels during the national anthem. Protesting for people who got murdered and killed , but not just by anyone, by the people who are suppose to protect our communities and keep us safe. 957 people were killed by police in the year 2016. Many of those people were unarmed and African American. He once expressed, " to me, this is bigger than football and it would be selfish on my part to look the other way. There are bodies in the street and people getting paid leave and getting away with murder." Colin Kaepernick was protesting for racial injustice ; many of those who were killed did not get the justice that they nor their family deserved.
Colin Kaepernick made a huge impact on many of other players on his team and other teams. Many other athletes did not stand for the national anthem for similar reasons as Kaepernick. A NFL Commissioner Roger Goodell stated, "I truly respect our respect wanting to speak out and change the community.... We want them to use that voice." Goodell wanted players to know it is fair for them to use their voice especially if they are trying to make a difference. Colin Kaepernick has influence the whole league to use make a silent but vast march.
The national anthem is a way to show respect for all of the soldiers who have fallen. Many people who would agree would say that Kaepernick is being very disrespectful and inappropriate by not standing for the anthem before the football game. They also would say it is insensitive for someone to not pay respect to the people who have risked their lives and or died for defending America. However the national anthem is for the United States of America and Colin Kaepernick not standing was not to be disrespectful but to have a peaceful protest which is a First Amendment right. Kaepernick stated "In respecting such American principles as freedom of religion and freedom of expression, we recognize the right of an individual to choose and participate, or not..." Colin Kaepernick did not participate for various reasons although one of those reasons was not to be impolite but to give a huge message for our country.

President Obama stated, " But I also want people to think about the pain he may be expressing about somebody who's lost a loved one that they think was unfairly shot." Countless people may be in pain because of the things that go on in their communities and within their lives; pain that may be caused by the protectors of our communities. A person who believes the United States is not living up to its dream of freedom, liberty, and justice for all is a person who has a right to express his or hers feelings or opinions. Colin Kaepernick can be a football player an Activist.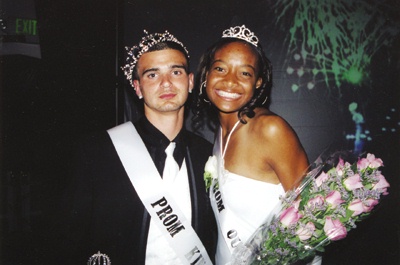 © Melinda M. Phoenix, AZ