Game Changer
September 26, 2017
As I walked into the arena, I had the deep feeling the game would end early. All of a sudden the mavs, who were not expected to win, were only down by four points. The stands were loaded with fans amazed with was to come. Even though by the end of the game only some would gain valuable knowledge.

Many people came to observe the game and experience for their own eyes. Although the NBA teams play a total of 82 games in a season, this game felt to be one of the games to mean a lot to me as an individual. Certain moments of the game stood out to me. Some others may not have seen what I saw as Carngie Mellon University explains how it can take up to 25 minutes to regain focus after being distracted. The game had finally reached the fourth quarter and the game seemed out of reach again for the mavs. They were trailing by 20 points and something would have to change.

Out of nowhere, it was like the mavs were a superhero team as all of the players joined and contributed to coming back and winning. Many of the fans in the arena had emptied the stadium while they were missing out on an emasculate conception. Instead of my dad getting us to leave as I yelled at him this game was over and they had no chance of coming back.

What I had realized at the end of the day, was that true beauty of teamwork. The game seemed out of hand sand though I wanted to leave, I had finally figured out that it was deeper than just the game. When I actually experienced the game I knew why I really stayed to watch the game.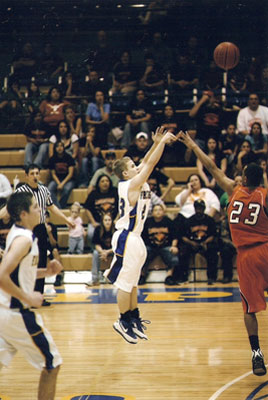 © Jordan M., Lubbock, TX