Weightlifting at State
May 25, 2017
I started weightlifting since I was about twelve. I was not very strong before I started weights and definitely did not know the form well either. It finally came around when I started gaining muscle and knew the form a lot better. The type of weightlifting that I do is Olympic weightlifting. There are two types of lifts such as snatch and clean and jerk. Snatch is bringing the bar straight overhead and clean and jerk it two movements. I ended up qualifying for state and also making nationals at the end of my seventh grade year. I took some time off to train some more and skipped nationals my 8th grade year. I was making progress but not as much as I actually wanted to. The meets are the biggest part of lifting and they are so much fun.
My first major meet was nationals in seventh grade and that is where things really started. National meets are normally spread out into four days and I got there the first day. When I got into the training room with my coach Scott Safe all the platforms were full. I ended up lifting with a random kid named Haydn, we were both very shy so we didn't talk that much. After a day or two of nationals we started hanging out a lot more. The comparison between us when we first met was big.

Haydn was a lot bigger than me and was so much stronger. It made sense because he started lifting when he was eight years old! When we were lifting together I would have to keep taking weight off of the bar because he was so much stronger than me. Haydn was the kid that I have always wanted to beat, but this was a friendly competition. This took years to catch up to him and it was because I was determined to beat him.

Like I said our first major meet was nationals and I didn't do so well. I ended up placing seventh out of seven people which made me really mad. Haydn lives up in Grand Rapids which is about a five hour drive from Cannon Falls. I would only see him at maybe one or two meets a year. What we really look forward to every year is State because that is the biggest meet of the year in Minnesota. Both years I went to state I ended up placing third and second. That kid that beat me was my best friend, that made me train so much harder.

I would always look at the rankings and I was second in state and he was first. State was coming up my ninth grade year and this was the meet that I was waiting for. Haydn would always text me his new maxes and how he was training so good just to get in my head. I would respond back with another topic and would never try and talk about weightlifting. Four more weeks left until State and I had been training like crazy. Soon the time can and State had already been there.

It was the morning of the State meet and I was ready but nervous as could be. It had been about a half a year since we had last seen each other. We got to the Lakeville South high school and I meet up with Haydn happy to see him, but in a way very nervous. Weigh-ins were at eleven and we had got there at seven so all we could do is wait. It came time for weigh-ins and everybody was concentrated.

The training room was huge and it brought memories back to nationals. Instead of lifting together we lifted beside each other on separate platforms. Our session was last to go and there was a couple hundred people at this meet so adrenaline was definitely pumping. The first lift was snatch and while warming up we kept glancing at each other. I could tell he was nervous but also excited. We walked down together and sat on the chairs behind the platform. There were older kids lifting with us but we were the only young ones.

Haydn was up first and hit a nice opener at 78 kg. I was up next and hit a opener of 76 kg. We were definitely in the zone and I was not paying attention to anything except for the bar and what I was lifting. Scott my coach and I decided to stay 2 kg under Haydn for snatch because we thought I could outlift him in clean and jerk. His second snatch didn't go so well and he missed 81 kg, I also missed my second attempt at 80 kg. Both of us jumped up and Haydn hit a nice 84 kg snatch and I hit a 83 kg snatch.

This was a tough battle and we went back into the weight room to warm up for clean and jerk. All I could think of is what he was going to try and hit and that I was 1 kg behind him. Before we went out for clean and jerk we said good luck to each other and headed out quietly. Haydn was the first on the platform with an opener of 100 kg. I came back with a opener of 104 kg. Haydn's next move was a risky one jumping up 5 kg and missing his second attempt at 105 kg. I decided to try and get in the lead with 107 kg but couldn't get up on the clean and ended up missing that lift.

When he walked passed me I said "good luck buddy, this is it". His final lift was a make at 105kg which made me very nervous. It was either make this lift and win or miss it and it's all over. There was 107 kg on the bar and I looked over at Haydn and he smiled. I went to go put chalk on my hands and looked at my coach, he just nodded his head and I knew exactly what that meant. All this hard work, I couldn't just put it to waist I had to try my hardest with all the effort I had. Stepping on that platform with dead silence made me feel like I was in a different world.

I had made 107 kg to win State for the first time by 1 kg!! It was one of the best memories I have had in a long time and it was all because of the hard work put into that. There were so many emotions that day both happy and sad. Haydn still placed second and he made it to nationals with me and we will get to compete against each other once again. Looking back to moments like this will remind me to never give up and if you keep pushing you will get there.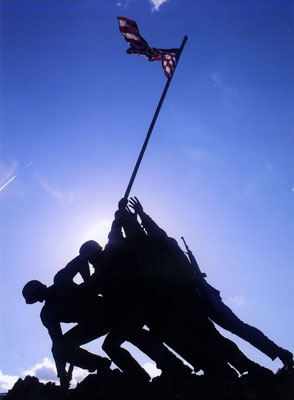 © James M., Glendale, AZ