one great shot
February 11, 2009
This one kick would make the outcome of the whole game. No, scratch that; the whole tournament. This measly little corner kick would either make or break us; the finals or nothing.

Would he crack under pressure or step up to the challenge and go for gold? I could taste the sweat dripping down my face. The amount of running I did that game would match up to a few miles, but that didn't matter if I didn't make this one kick.

All that I could think to myself is not to mess-up. Don't shank it. Your whole team is relying on you; on this one kick. The pressure of your team, coach, parents, and yourself all rely on you.

My kicks haven't been as good this tournament because I pulled my calf and my heel, but this was my time to shine. I wasn't immortal, I was mortal. We have dominated this game, but they still scored an easy goal on us. That's what happens when you don't play focused. One mistake and 'bam', you lose. Could the mistake that our gargantuan goalie made be the only mistake that made us lose? Was that an omen?

We all played our hearts out that game, nothing stopping us. We just couldn't put the ball in the goal.

My sweaty palms were maneuvering the ball on the freshly cut grass. I click my feet together, my normal routine before I take any type of placed kick. The whole team was waiting patiently in the box for the arrival of my neatly placed kick.

'Bam' there goes the kick; through the air. It's drifting out of bounds. 'Oh no', I thought. What did I do? Our only chance to win the game I blew and shanked the kick out of bounds. Not even a chance for my teammates to put a foot on the ball. Teammates all mad at me as I walked to the middle of the field ready for the goal kick to take place.

I knew what I had done. Everybody knew what I had done, I blew it. The hopes for that tournament are gone for our team. Its better luck next year I guess.

Being disappointed and mad is just a feeling, but stepping back up from your mistake is what really matters.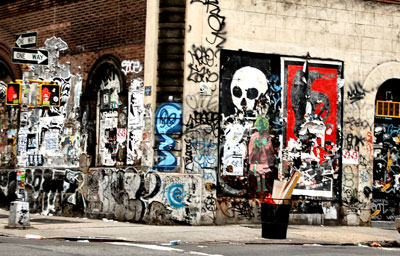 © Jennifer P., Massapequa Park, NY