Ice Princess
MAG
June 9, 2015
The blue velvet dress with ruffled edges and gems accenting the sleeves still rests in the back of my closet, the matching tiara propped atop my iHome. I have not worn the dress in ages, and although it no longer fits, it is full of memories from the past 11 years.
The dress stood out to me in the catalog solely because it resembled the one Michelle Trachtenberg wore in the movie "Ice Princess." Though, at six years old I could never comprehend the skills that her character, Casey Carlyle, did, I was just as enamored with the sensation of icy miles dissipating under my blades. The hour and 38 minutes left me in awe and envious of her abilities; I wanted to be just like her.
Saturday mornings, I pulled on my tights, the blue dress following. The car ride took a half hour but was well worth it. When we arrived at the rink, I exchanged hellos with the staff and laced up my boots next to the space heater. Opening the doors, I embraced the frosty air and the sound of anxious children. I stepped onto the ice and joined the Learn to Skate group.
For the next 11 years, every weekend from November to March saw the same routine: public skate from 12 to 1:30, then Learn to Skate until 3:30, a freestyle session from 4 to 6, followed by another public skate. At the end of class, when we broke for free skate, I'd attempt tricks like the layback spin Casey had performed in "Ice Princess," not noticing the young eyes fixed upon me.
When I eventually became the teacher, I always found it peculiar that my students would beg me to execute jumps and spins for them, until their parents stopped me in the walkway and expressed their gratitude saying I had inspired their children. I responded with a smile, but I was always tearing up on the inside. I never knew that my students viewed me as someone to look up to, and in that moment, I realized that I had become their Casey Carlyle.
Since that encounter, I finally know the answer to all the questions about why I never attend school dances and am always busy on the weekends. For me, figure skating isn't about the medals – and certainly not the bruises; I love it because of the second family I have acquired and the people I have unintentionally touched and inspired along the way. The blue dress will always travel with me as I grow, a reminder that passion should be shared. After all, you never know who you might inspire.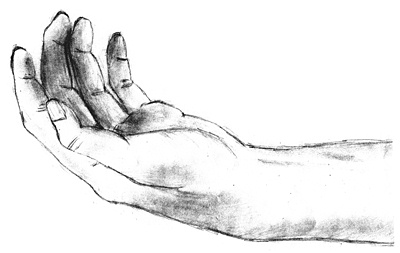 © Shana G., Cross Plains, WI