The Bengals: Good or Great Draft Picks?
May 9, 2013
Did Cincy do well in the NFL draft? Well, many people and NFL experts think that the Cincinnati Bengals did well on the NFL Draft. They got, with their first round pick, Tyler Eifert, the Tight End from Notre Dame. This Tight End had 140 catches, for 1840 yards in his three seasons with Notre Dame. He will help Andy Dalton with catching passes to get over the "hump" and finally beat the Texans in the Playoffs. Also, he can block against Pass Rushers and making holes for the new Running Back named Giovanni Bernard. Giovanni Bernard is an explosive Running Back who can make short cuts and can run fast. In Bernard's first year, he managed to get 1253 yards and 13 touchdowns on 239 carries. Based on the first two picks of the NFL Draft, people can tell that the Bengals will do better this year than last.

First, Tyler Eifert and Giovanni Bernard are two great offensive players in the 2013 NFL Draft. They can catch, run and score touchdowns fast. Since the Bengals are struggling in the Playoffs and cannot win against the rival Texans, the team drafted two great offensive players to the help team get over that "hump." For example this is what Mike Mayock, an NFL expert, said about Tyler Eifert "The Andy Dalton thing is critical. Remember, they've lost two years in a row to Houston in the wild card. How do you get over that hump? You need another playmaker, and Dalton has to take another step up." Then, this is what he said about Giovanni Bernard, "I'd like to see him improve his pass protection a little bit. (Andy) Dalton needs to take another step if this team is going to get over the hump. They gave (Dalton) a tight end last night, and now they've given him a quick-footed running back." Both of Mr. Moyock's quotes were true; the Bengals need more options for passing, and now they got Tyler Eifert a great Tight End and Giovanni Bernard A great quick-footed Running Back. Based on NFL experts, they think the Bengals will be able to jump over the "hump" and finally win the wildcard week of the Playoffs.

Research reflects the ways in which the Cincinnati Bengals will do better offensively next year. The team has two great receivers and a guy who can run the ball and make some yards. Tyler Eifert is a Tight End that will help beat the Texans and can double up with Jermaine Gresham, making their offense explosive. With BenJarvus and Giovanni, no team can stop their rushing, and the Bengal team will improve greatly this season. Based on the first two picks of the NFL Draft, people can tell that the Bengals will do better this year than last.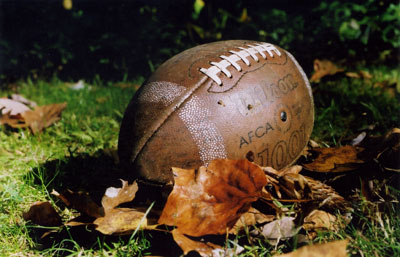 © Michael L., Bethesda, MD