Time Goes by Faster Than You THink
April 15, 2013
Bella Durso
Time Goes by Faster Than You Think!
"Bella wake up." As I was laying in bed, I pretended I didn't hear her. My eyes were glued shut. I was deep under the covers. It was only 4:30 in the morning, the time I would usually go to bed on the weekend.
"Cmon Bella, let's go!"
"Uggggghhh," I moaned. I stepped out of my warm bed, into the cold air. Shivers ran down my back. I didn't want to get my swim suit on, but I knew I had to. So I walked into the bathroom still half asleep, slipped my bathing suit on and dragged my body down the stairs. After a few minutes my mom and I jumped in the car and began our journey to Princeton University for my championship swim meet.

Ever since my mom got a new job, my sister and I hadn't seen her much. In September my mom got offered this big job in New York. She knew that it would be a lot of work, but she took the job for the family. She usually leaves work before school and doesn't get home until late at night. Yes, my sister and I miss her, but we know shes doing it to help the family. Sometimes my mom thinks we are mad at her for taking the job. We would never be mad at her because she's happy and loves what she does.

I walked into Princeton University for my swim meet. It was very loud and overwhelming. I felt the humid air and smelled the chlorine as I walked in.
"We are finally here Bella." My mom exclaimed proudly. It was a huge pool, and there were huge bleachers surrounding it. The bleachers were filled with talented swimmers. There were coaches everywhere. I sood in the bleachers, as I glanced across the pool room. I spotted my coach, and walked up to my section of the bleachers.
Before my races I always get really nervous. My mom is always there to make me think positive.
"100 breaststroke is your best event. You can do it honey."
She handed me a Power Bar and told me to eat it little by little, so that I don't cramp up. I took deep breaths to calm myself down. There are so many amazing swimmers here and I wanted to show my mom I could be amazing too.

I sat in the bleachers and listened to the kids around me. Most of them were talking about how excited they were, unlike me. I was so nervous. As I ate my energy bar, I turned on my favorite song. It always pumps me up and encourages me to swim faster. I closed my eyes and tried to relax my muscles. 100 Backstroke was up. That meant my race was next. I sat and watched with amazement. These swimmers were so good. I'm in heat 7. Heat seven was the best heat so that meant I am racing the fastest breastrokers at this meet.

"100 Breast, 13 and over is up next." I took a deep breath and walked towards the block.

Finally my race was up. I stood behind the block, as well as a line of girls in front of me waiting to swim. They stood ahead of me because they were in the races before me. I stretched my legs, arms and back. I started to jog in place because my coach says it's always good to get your heart rate up before you swim. I took small sips of my water, so that I didn't get a cramp. "You can do this." I told myself over and over. My mom always told me that if I picture myself doing well, then I will do well. I hope that works. I closed my eyes and pictured myself winning the race and improving my time. There was only one more race until it was my turn. I slipped my goggles on my eyes and got ready.

"Swimmers step up." The official said. My whole body shook as I stepped up the ladder, to step onto the block. My heart pounded and the world stopped. I took a look at my mom in the stands with a smile on her face. She was so proud of me, Just in that moment I thought about all the amazing things shes has done for me.

"Beep!" The buzzer went. I pushed my legs, extended my arms into a streamline position then dove off the block head first. The water was so cold it sent shivers down my back.
My mom does so much for me. She really inspires me because of how much she works. She is always there for me when I need her even when she is in New York City. She is always checking up on me and always makes sure to send me a nice text saying "I love you." I don't think she realizes how much the little things mean to me. I might argue with her a lot, but I love her so much. I don't know what I would do without my mom. She always gives me money when I need it she drives me all the way across town and picks me up right when I need her. I just hope one day I can be a good mom like her.
When I dove in I was a few inches under the cold deep water. I took a breath extended my arms, kicked my legs and thrusted my body forward. I was in first place and I only had a 50 left. I kicked as hard as I possibly could and kept my stroke going at a really fast pace. I tried not to think about how tired I was so I put my head down and just went for it. I took the strongest strongest stroke and hit the wall. I was so happy I got a 1:20 my best time. I looked up in the bleachers and saw my mom had tears dripping down her face because she was so proud.

After a long day of swimming, it was finally over. I had a great day! I improved all my times, and got first overall for the 100 breast. My mom was so proud and that's all I wanted. As I walked out a lot of the stress was lifted off my shoulders. I stepped out the door, and took one last look at the pool. I said bye to my coach and teammates and jumped in the car. My mom told me how proud she was of me. I'm so lucky to have her. Most moms would tell their kids all the bad things they did, but not my mom. I don't think she realizes all the amazing things she does for me in a day. I hope one day I can be such an amazing mom like her. I was so nervous today, and I'm so happy that I did it.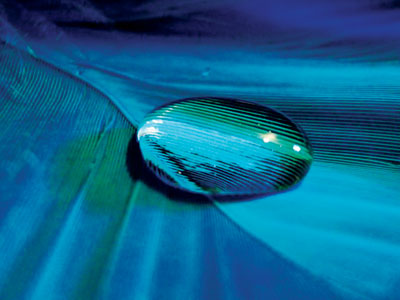 © Hui Y., Potsdam, NY