It IS about Winning
MAG
November 30, 2012
"It's not about winning." That's one of the biggest lies I have ever heard. If winning didn't matter, no one would keep score. And what's a game without a score? My point is, I play sports to win. Some say it's about having fun. Well, guess what, to me winning is fun. I also think if you are not playing to win, you're not playing. Some people may be upset with my opinion, but I don't care too much because this is my opinion.

The people who play just for fun don't get too far in that sport. I mean when Kobe Bryant gets ready to shoot a game winner, I'm pretty sure he isn't thinking, Let's go have some fun. Seriously, have you ever heard a pro say, "At least we had fun" except at a benefit or all-star game?

The one thing that makes you a loser, outside of losing, is knowingly cheating. I think if you knowingly cheat you are a wumbo (big) loser.

So the morale of this is win and don't cheat. I think this is how sports ought to be played. Yeah, I've seen some opinions that claim it's all about having fun. As you can see, I obviously feel differently.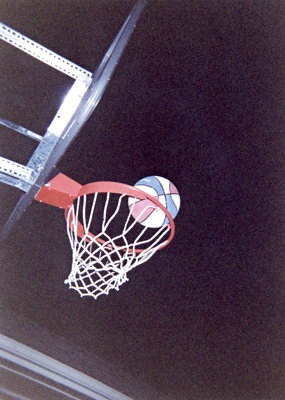 © Laura P., Highland Village, TX