Fantasy Football Brings My Family Together
October 21, 2012
When Marshawn Lynch ran eighteen yards for a touchdown against the Saint Louis Rams, my family jumped up and down, giving each other high fives because Marshawn is on our fantasy football team. In fantasy football, fans put together a team of players from around the league and that team scores points based on how well each player does in their own games that week. But more important than how it works, fantasy football helps brings my family together.

My dad is a very busy person. He has an hour-long commute and sometimes travels so that we don't see him for a week at a time. Despite not being home though, we are still in touch and the communication usually revolves around fantasy football, whether it is by phone, email or text. Fantasy football allows my dad to take some time from his busy work schedule and relax and talk with us about trading players, who to start in the upcoming line-up, which players might have a great week and which teams might lose by how much. We always have a lot to say to each other.

My older brother plays the drums and my younger brother plays card games. I'm more into reading adventure books, so sometimes it feels like we don't have a lot in common. We even play different sports on different teams during the year. In the fall though we all watch football and have long discussions about our fantasy teams.

Like any siblings, my brothers and I argue. And while my mom goes crazy when we argue about who's the better soccer player or faster runner, she does not seem to mind as much when we're debating about fantasy football players. We take this opportunity to "debate" quite a lot over the different ways the Seahawks might crush New England or if Jordy Nelson the Green Bay Packers' wide receiver has a chance of catching another three touchdown passes this week.

Fantasy football even gets us to work out math problems together. When we look at point spreads, my dad, my brothers and I need to take into account who each team has won and lost against, how many points they have allowed in prior games and how many points they scored, all to construct a better predication of who might win and by how much.

Sometimes my mom says we are on the sports websites too much or that we need to stop checking the football scores and start doing our homework. While yes, we do go a bit overboard, I hope after reading this she can see all the benefits and let us spend more time playing fantasy football – the game that brings us together!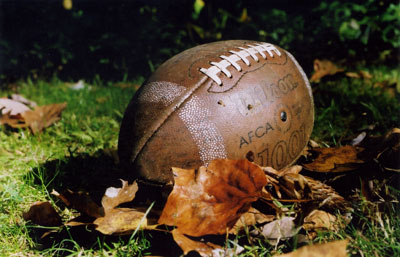 © Michael L., Bethesda, MD