The U.S. Open (of golf)
August 25, 2012
The last time the biggest event in Professional Golf was held in San Francisco was in 1998. That was when I was born, and for those of us whose lives are not based on before and after the birth of Dylan Lee, it was also the year in which Bill Clinton was first accused of his scandal and the first Harry Potter book was published. The tournament that I am talking about, of course, is the U.S. Open. Of golf and not tennis, but you already knew that, right? That's good. So, anyway, the US Open of golf is this huge tournament where almost anyone can get in. You just have to win some tournaments and be a world-class player!

There are four major golf tournaments each year: the Masters, The British Open, The PGA Championship, and The US Open. They are all hugely important, but few golf events have as much history, tradition, and competition as the US Open. It was here where Tiger Woods won in 2000, 2002, and 2008, and where Jack Nicklaus won in 1962, 67, 72, and 1980.

The Historic Olympic Club in San Francisco was built in 1860 and is recognized as the Oldest Athletic club in the United States and one of the 100 first golf courses in our country. This Thursday, I was fortunate enough to travel to the City and watch the first round of play in the huge tournament. I am pretty new to the game of golf, but with my limited knowledge of the game, I could tell that this was the experience of a lifetime. Within my first few minutes at the tournament, I was walking down the path with my friends and we saw a bit of commotion in front of us. Suddenly, out of the blue, there was Phil Mickelson. He had walked in amongst the crowd in search of a ball he had apparently hooked into the trees on his first tee shot. It was going to be a good day. Being in San Francisco, the Olympic Club is naturally quite a hilly place. I had been warned of that in advance but really, it didn't prepare me for a hard day at that place. Even despite the fact that i felt like i was walking up to that temple in Kung Fu Panda, it was one of the best experiences of my life. Really, any place where I can reach out and be 2 inches away from Tiger Woods is a great place to me.

The best part of my day, however, came near the end. starting at 2:30 PM, we followed an underdog entry in the US Open, Korean-American James Hahn. The reason we would be following around a player like James but my friend Brian that I went with happened to know his brother Tom Hahn. Tom was caddying for his brother and we talked to him before the round. James was playing great at the beginning of his day, but it all started to fall apart on the 5th Hole. He shot an iron straight from some trees right at some more trees. When we went to see where the ball had landed, it was nestled right next to a tree. If he wanted to hit it, he would have to smack it left-handed. After a rather lengthy ordeal with drops and specific rules that would probably put everyone listening to sleep, James got a free relief and proceeded to hit a great shot onto the green, but then missed his putt and for his last two holes never broke par.

On Friday, I closely followed the play of James Hahn throughout the day and I was crushed to find out that he hadn't made the cut to go to the nest day of the tournament. As I was thinking about this, I realized that this was the beauty of it all. The game of golf and The US Open. When a person who you feel like you can really root for, a hometown hero who shares your nationality and is virtually unknown can enter the largest tournament in the country and collect a rather large following as he played himself onto the leaderboards all in one day, you know its a good deal. I feel like this tournament really exemplifies the American Sports Dream of an opportunity for all.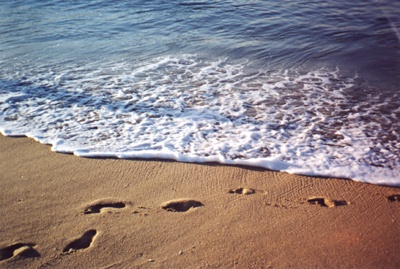 © Daniel M., Phoenix, AZ