Anything is Possible
July 10, 2012
Anything is possible. It took our volleyball game against Bernie for me to realize that. There we were, in the lobby of Bernie's high school gym. Misty, Abby, and I were in the doorway practicing our blocking to warm up for our third and final game of the night. The nerves settled in as I remembered the previous games we had played that tournament, our big win against Sikeston and our loss against Advance that had put us in a tight spot if we wanted to come out with a good seed in our pool.

Our previous record against Bernie wasn't good at all, nothing but hard fought losses. We wanted this game, we needed it. We ran out on the court with the desire to win strong in our presence. There they were, just across the net the same girls as always, cocky and believing we would be an easy "w" for their record. We were there to prove them wrong.

That first whistle blew and the nerves settled in even more as we lost seven quick points to their first server. I was on the bench cheering on the ones on the court until my turn came after we got the serve back. By then, the nerves I had had previously were a thing of the past and were replaced with the desire to finally get our chance to prove to ourselves that we could beat them.

We fought hard, passing, setting, spiking our way to a brutal battle that left us coming up short of winning the first set. Coach Hazel wouldn't allow us to get our heads down. She wasn't about to let us give them the next game. We were going to fight. She knew as well as we did how much this game meant to us. This game was what we've always wanted and we had the chance to make that happen.

I started the second game as the first server. I took a deep breath, you can do this, I told myself, before tossing the ball up and hitting it over for a successful serve. All throughout that game, the score was shining in bright orange lights showing the back and forth battle for the lead only giving and taking two or so points in one direction or another. Our rallies were long, filled with great spikes, awesome passes, and some of the most unbelievable plays we had ever managed to perform. It was the game of our lives, so far. We played as a team calling out or in, covering, and moving better than we had ever attempted in our many practices. There were dives that made you cringe in pain at the sound of your teammates body hitting the hardwood floors only to glance back to see here back up on her feet ready to get the next ball that was hit to her.

By the time the end of the game had crept up, we were trailing behind Bernie with a score of twenty-four to twenty, game point. Their server had made seven successful points in a row and was ready to attempt another, when Coach gave the signal for a time-out. "We can do this ladies. Just get behind the ball and stop this serve, come on!" She told us before we yelled our unified "team" and hustled back on the court to face the game point. We heard chants and cheers swirling around the gym form both sides, Bernie's home crowd and ours, both hoping for a victory for their team.

The whistle blew and the ball launched over the net into Britney's arms for a perfect pass right into the setter, Hannah's, hands. "Four!" She called out to indicate a back set that was aimed for me to hit. I started my approach when she extended, taking a quick glance at the other side of the court before smashing the ball into the ten foot hole that had been left on the court. "Yes!" I said. Adrenaline pumped through my veins as I stepped behind the serving line. Deep breaths, I told myself, just get it in. It was a good serve but, unfortunately, we lost the point giving Bernie the second win to end the match.

Though we lost, we didn't give up. We proved to them as well as ourselves that we were capable of winning and that we could work as a team. Since that game, we have played ten games and only lost two. We'll get our chance to beat them next time we face them and we will be the ones on the side of victory because anything is possible.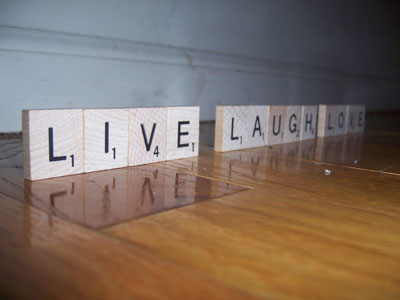 © Valcy E., Stony Point, NY