yep... it's embarrassing
May 31, 2012
You want to talk about a most embarrassing moment? Well, I beat all of yours, no matter what you say!! So sports are suppose to be fun and exciting right? Golf is the most fun sport you can have. Well as for me, I'm pretty good at golf, because I enjoy it and have fun! Don't you ever get excited when you go to state? I mean who doesn't? Well I went to state last year for golf.

I was so excited to go to state as a sophomore. My parents and friends were going to come watch me. I didn't think it could be that bad… I definitely knew I wasn't going to be good as the others, but I was going to try my best. My coach Dave would help me out as much as possible.

So, there I was. Early in the morning at Becker. Seeing all the golfers and the course, I knew at that point it was going to be a long day. Dave and I went to the driving range, waiting for a spot to be open to practice, before I tee off. I started warming up to hit, Dave told me to go out there and have fun.

As time passed by, it was getting closer and closer to my tee time. I was hitting pretty well for being nervous. 10 min before I tee off, my coach and I decided to go over to my hole, and watch a couple girls tee off. Now when you tee off, there are at least 20 people watching you, so you don't want to mess up on your tee shot, especially when your family and friends are there.

My time has come. I go really really nervous. I'm thinking what if I don't do well or shank it or wiff it. As soon as he called my name I got up there and relaxed. I set my club up to the ball. Took a couple dry swings and they were perfect. I was ready to take my actual swing… I hit it and it took a sharp turn to the left. I said "sh** I'm pretty much done" in my head.

All the other girls already hit and they were straight down the middle. My coach and I went to go look for my ball. We looked everywhere and than we finally found it directly under a tree. We thought about what we should do and I told him that I was just going to punch it out to get a good hit for the next shot. So I did. I was now hitting my 3rd shot on a par 4. I was about 150 yards out, so I decided to take my 5 iron and try to get it across the water. As soon as I hit my ball I opened my face club and it went out of bounds. So I got a 2 stroke penalty so I got a 1 club length out and I was hitting 5.

I got so frustrated because the other girls haven't even taken the 2nd shot yet. There was a sand trap in front of me and I thought I could just hit it over the trap and into the fairway. Well guess what… I chunked it and it went into thee sand trap. My coach was kind of frustrated, because he knew I was frustrated. Hitting out of sand traps is hard to get out. I took my sand wedge and it hit the edge of the hill and rolled back down into the trap again. I'm hitting my 8th shot out of the sand trap while the other girls were on the green in 2 shots. I final got it out of the sand and didn't even think about where it was going; I just wanted it on the green. I took my 9 iron out, and thought well nothing else can get wore from here. I took my 9th shot and it ended up in the middle of a pond. I was done, I just wanted to quit right there.

I had family and friends watching me and I'm screwing up in state. My coach gave me a hug and said its alright you got it, just take a deep breath. There was a drop area where you can hit it from if you go in the water. So than I was close enough to get it on the green. Not thinking I was already hitting 11 I took my pitching wedge and over shot the green and ended up on the other side of it. I finally got it really close to the hole and I 3 putted. I took a 15 on a par 4. Meanwhile the other girls got par. At the end of the hole I was soo embarrassed. I'm at state and take a 15 on a par 4.

After that hole I did really well, because u can't do anything about the last hole. It's the past. I relaxed and had fun after that. My next day I wasn't as nervous and had a 6 on a par 4, so it turned out to be pretty good at state.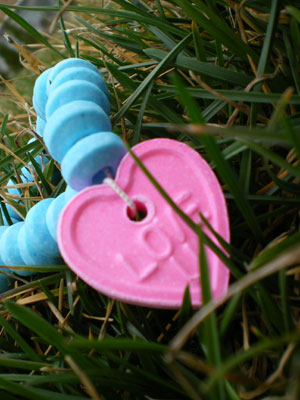 © Jennae P., Kennewick, WA